With my dad's upcoming 60th birthday, I wanted to do something he had always wanted to do as well as get him out of the house. Growing up, he had always talked about wildlife and had often mentioned things that lived in Costa Rica (mostly frogs). I came up with the idea of taking him to Costa Rica for his 60th birthday.
Costa Rica travel seems to revolve around Eco-Tourism, with a number of wildlife tours in various parts of the country.
After reading a travel book on the country, it seemed there were many places that offered a very similar experience, so I just chose two that had different climates: Monteverde and Drake Bay (Osa Peninsula).
Monteverde
Known for its Cloud Forest climate, Monteverde is situated up in the mountains. It rains frequently and is often covered by fog.
We stayed at the Monteverde Cloud Forest Lodge, which is a very nice, but smaller hotel located right next to the Monteverde national park. The lodge has feeding platforms which they put out bananas on in the morning to attract birds and other wildlife. Watching the monkeys try to grab as many bananas as possible was the highlight of my time in Monteverde.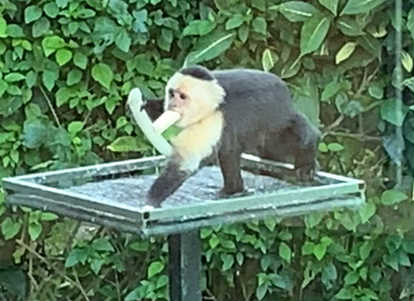 We also visited La Reserva Bosque Nuboso Santa Elena which is another nearby national park. It's difficult to see the birds, as they sit out of sight, far up in the trees. There are some zoo parks, which cage or feed the animals so you can see them up close, but we didn't visit those places.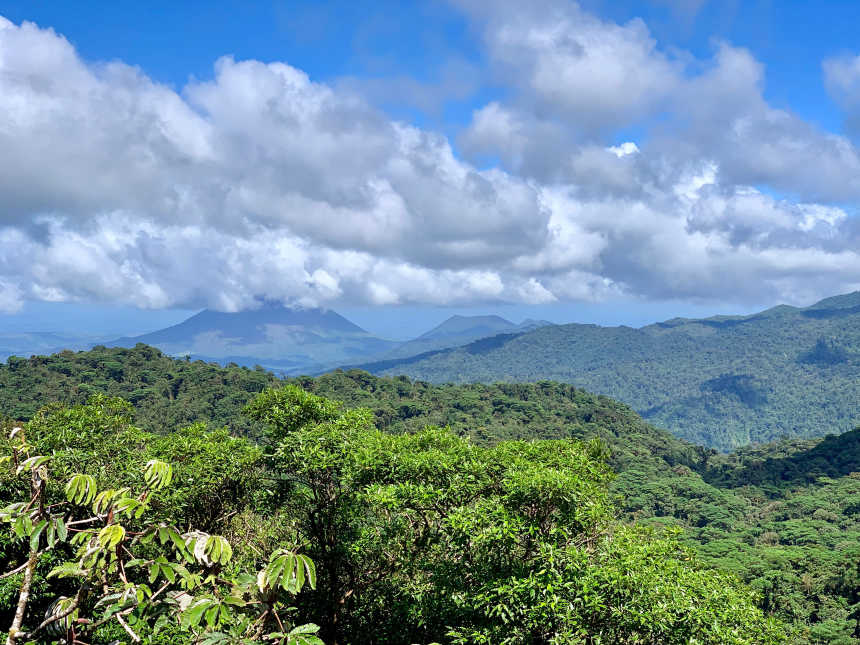 Drake Bay
Drake Bay, located on the Osa Peninsula, is in South-Western Costa Rica. This has much more of a tropical feel than the colder climate of Monteverde. The Drake Bay airport is really small; you can't even see there's an airport there until you're right on top of it. The beach is mostly deserted throughout the day, perhaps on account of it being of a black, rocky composition. In fact, traveling down the coastline, you will notice how little the place is developed.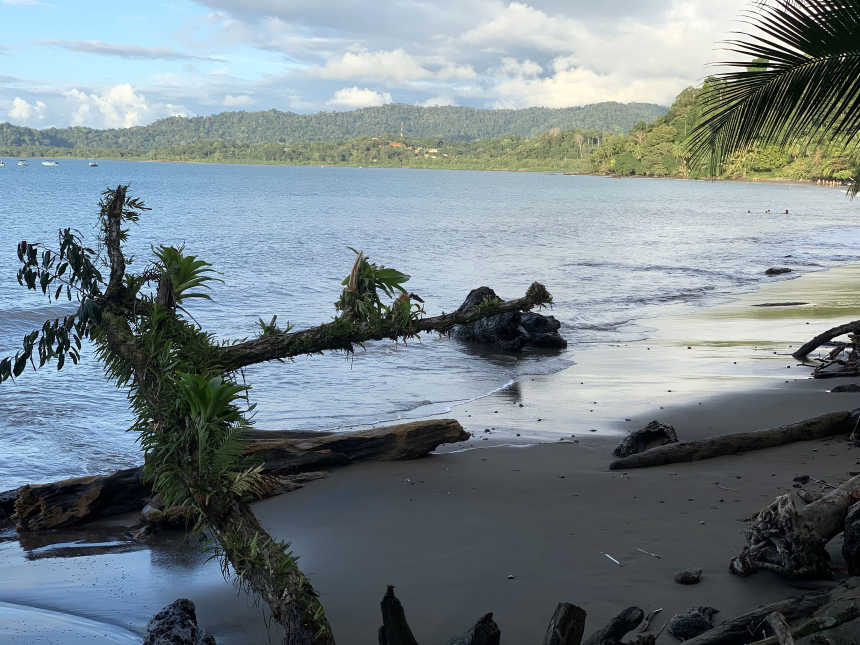 I signed up for a dive trip, though I didn't expect much from it. The dives were close to Caño Island and there wasn't a whole lot to see. It was similar to my dives in Cabo San Lucas, as there just isn't a lot of life in the Pacific off the coast of North and Central America.
Here's a video with some of the highlights:
We also booked a trip to Sirena Station which is located in the Corcovado National Park. This is an amazing place! You will see all of the animals you wanted to see, right up close. It's a natural forest, but the sheer amount of wildlife almost makes it seem as though it's a zoo. You'll still see a good set of binoculars to see many of the birds and monkeys as they're pretty high up in the trees. The pictures below are distorted because I used a monocular attachment for my phone.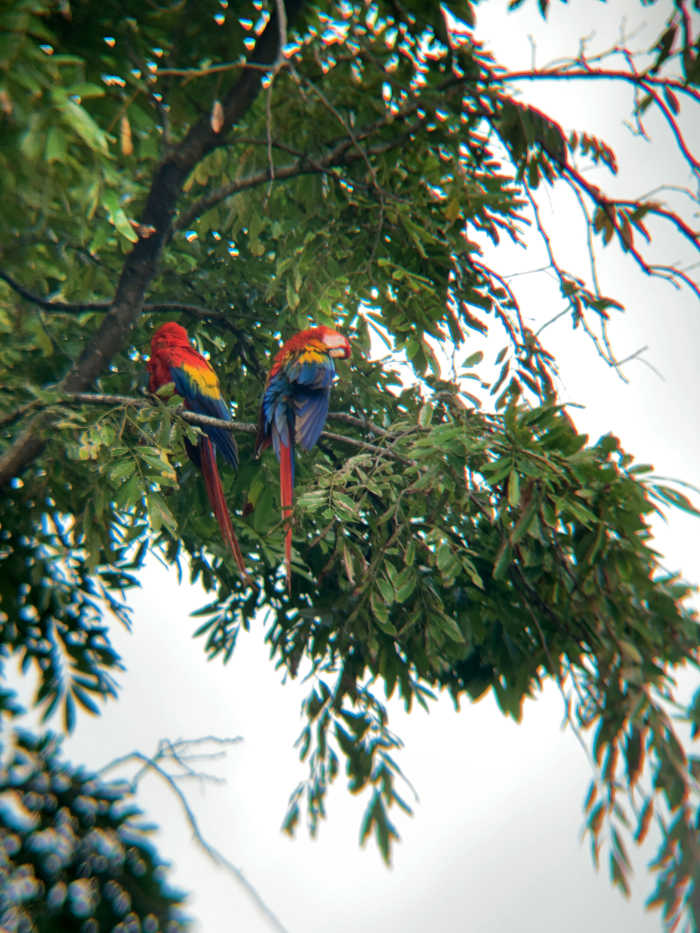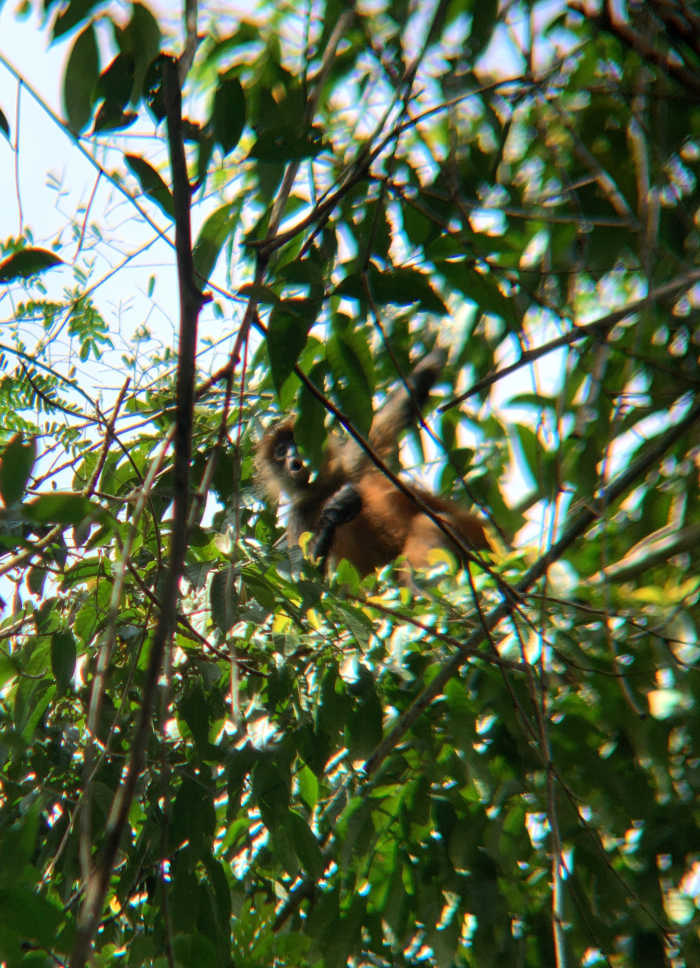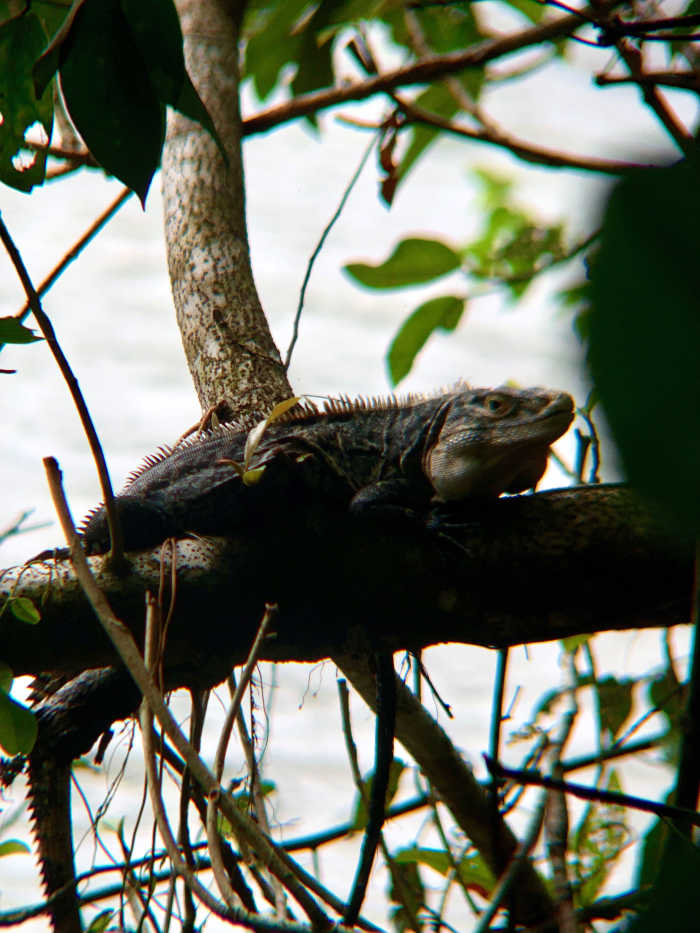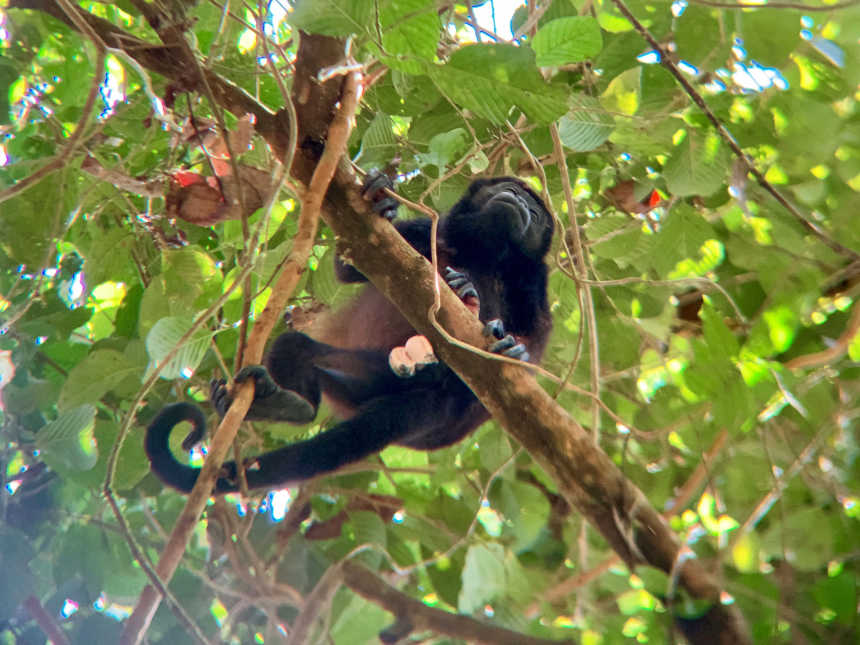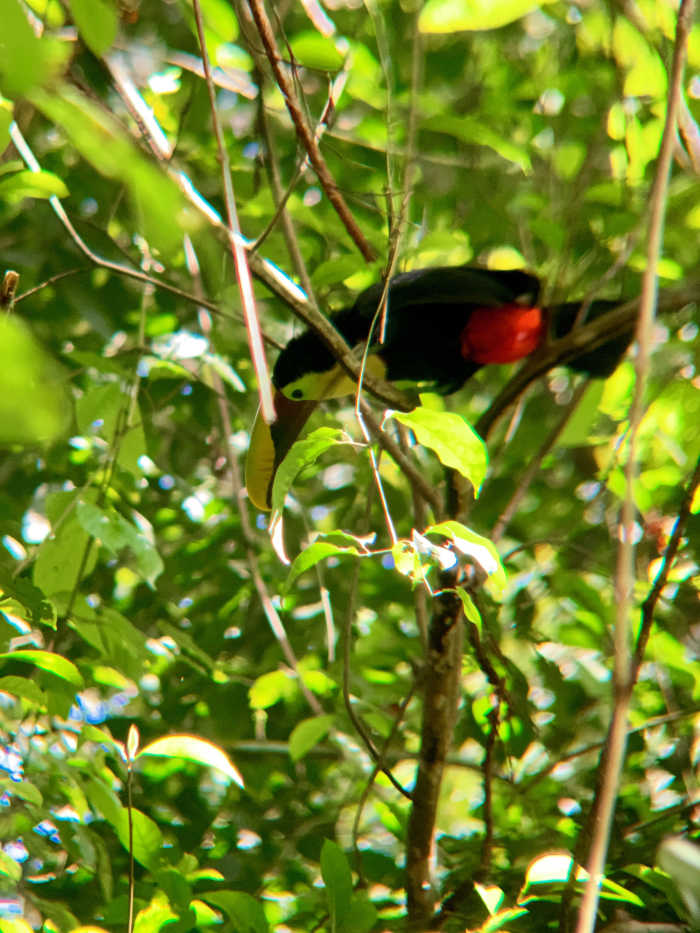 I would say Sirena Station was the highlight of the trip. It had the most accessible wildlife in a natural setting.
The town of Drake Bay is small and rather undeveloped. There are a few local shops and restaurants but there isn't much else to do here besides see wildlife. We were in bed by 8pm most nights. There are a few nice hotels and many bad ones, so check Trip Advisor for ratings.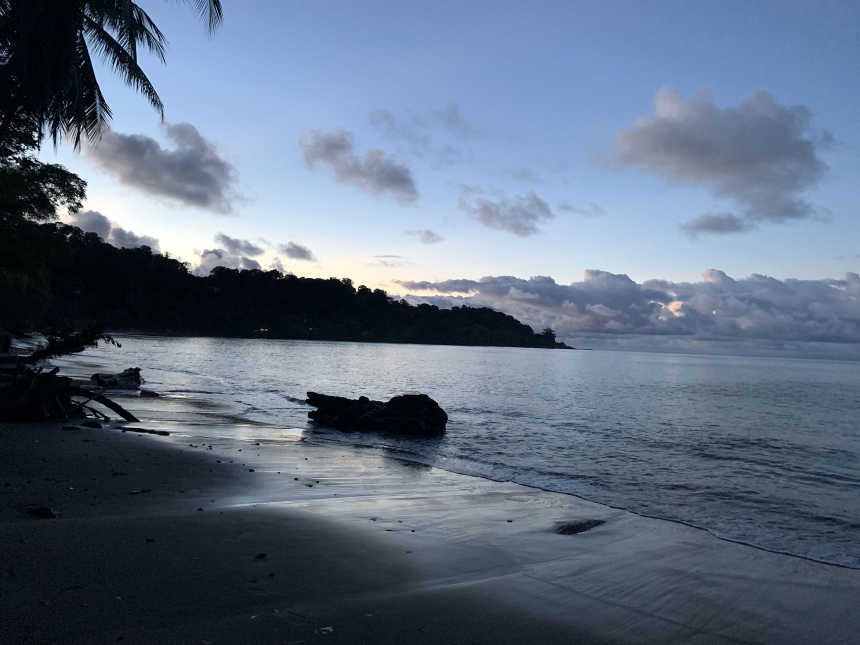 It was a good chance to get my dad out of the house and he seemed to enjoy the Costa Rican wildlife (though we didn't see any of those frogs). If you want to see the animals in their natural habitat, I highly recommend Costa Rica for its great Eco-Tourism.