My friend told me he was going to Vietnam to visit some old friends and asked me if I wanted to go. Vietnam wasn't really high on my list of places I wanted to visit (or on it at all), but I said "Hey, why not". My original plan was to travel to several cities along the coast, but since I only had one week of vacation time left, I had to cut down the number of stops to just three: Ho Chi Minh, Nha Trang, and Hanoi.
This is also the first time I had to try out my new GoPro. I put together some video from the GoPro and my iPhone in this video:
One of the major dishes in Vietnam is Pho and you can get it everywhere for pretty cheap. I really liked how they give you a side dish with a bunch of stuff like mint and lime to put in your soup. I haven't seen that at any of the the Pho places I've been to in the states.
Also, Vietnam is pretty cheap. You can splurge on a meal and shouldn't pay more than $10 with $5 being more common.
Ho Chi Minh
I flew down to Ho Chi Minh (also called Saigon) to start my trip in the South then travel north from there. Saigon is a city of mopeds and loose traffic laws. Just crossing the street is a pretty crazy experience with trying to make eye contact with people and walking at a steady pace. We arrived during the Chinese New Year celebrations, so part of downtown was closed to traffic and was setup with rows of flowers. We also managed to visit the Stark Tower lookalike: Bitexco Financial Tower, complete with a helipad (even though there were no helicopters anywhere).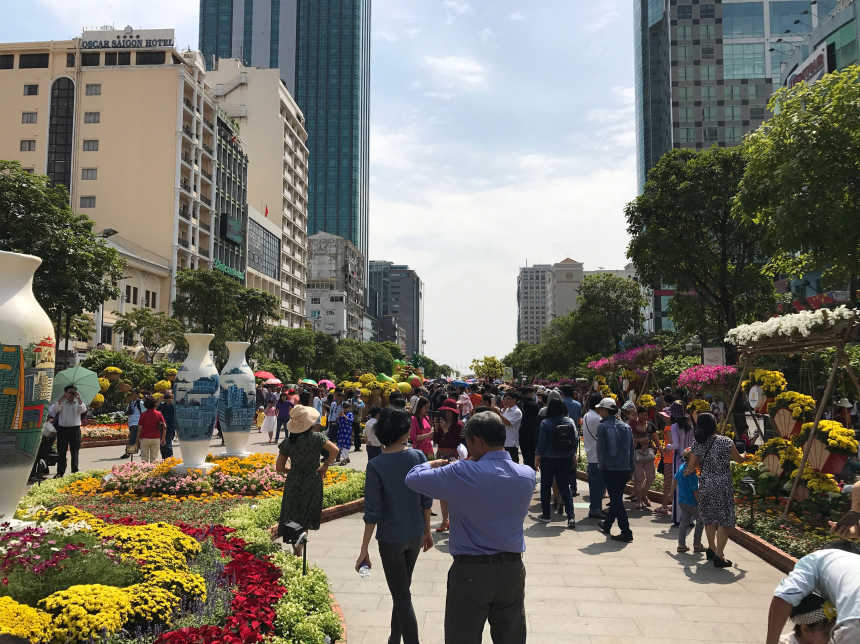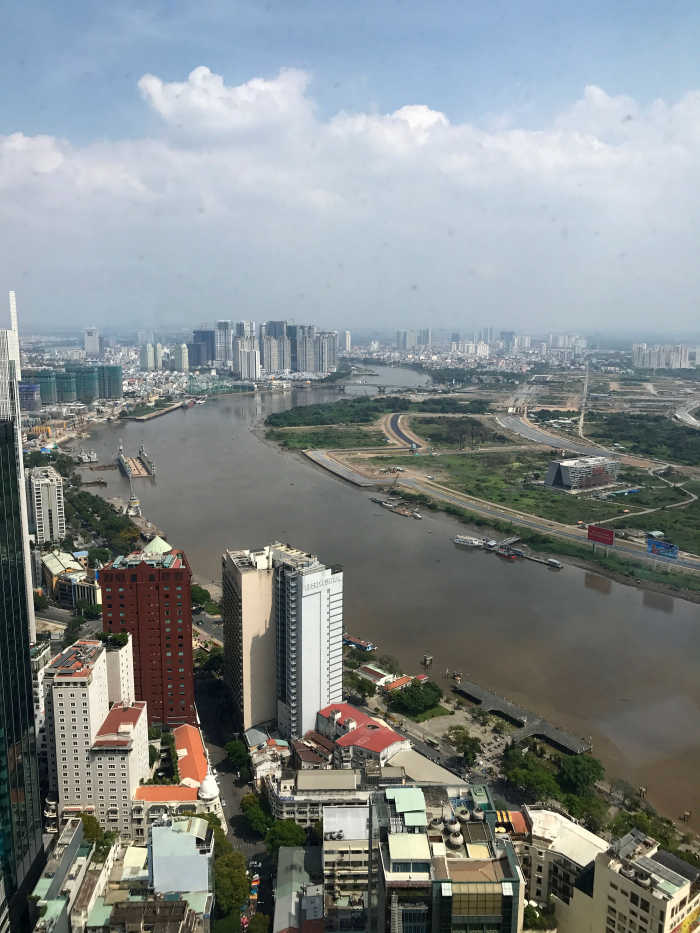 We only had two days in Ho Chi Minh, so we were really limited on what we could see. The War Remnants Museum was closeby, so we visited there for a little while. It's a pretty depressing place, with the scenes of war atrocities from the 'American War'.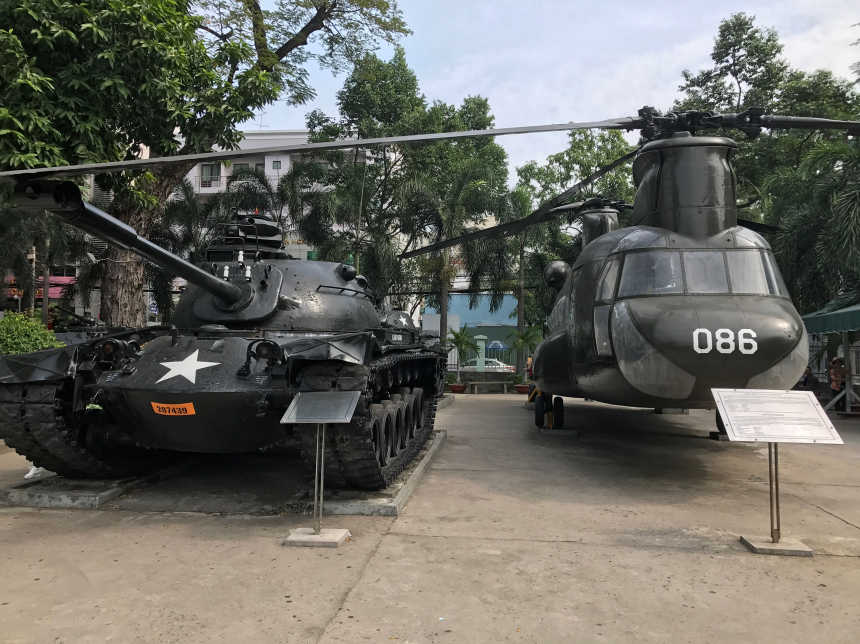 Củ Chi tunnels
The tunnels are located a few hours north of Ho Chi Minh, so you'll need to go with a tour group. It's a depressing place where they describe to you how the Viet Cong and locals hid from the Americans, while waging guerrilla warfare. I filmed one description of a trap that was used:
The interesting part is you get to watch (and crawl) in the tunnels that were used to hide from soldiers. Some of these are quite narrow and you'll need to get on hands and knees to get through. While we were crawling through, a bat was stuck in there with us. Good thing I don't have a fear of bats.
Train to Nha Trang
There are a few ways to travel in Vietnam: bus, train and air. I had heard the buses are hard to sleep on, and I had a romanticized picture of traveling via train up the Vietnam coast. The truth is though, the train was kind of boring and after about a half hour we just went to sleep. It's also quite slow - the trip from Ho Chi Minh to Nha Trang took about 7 and a half hours.
Nha Trang
When I read the travel guide for Vietnam, it mentioned Nha Trang as a beach town with plenty of water activities. I thought it would be a nice place to try diving in Vietnam and just hang out at the beach. Turns out it's mostly a tourist destination for Russians and the rain stopped any beach activities. Nha Trang is really a strange place in Vietnam with cyrillic text being prominent on signs and windows. If you're white, you'll often be greated with 'hello' in Russian. There's not much to do other than go to the beach and do various tours on the water. We did one of these tours which stopped at an aquarium, a weird island where they sell drinks and try to get you to do water sports, and a stop where you can go diving. I did a single dive which was pretty cheap at around $30. There isn't much to see under the water, though, besides coral.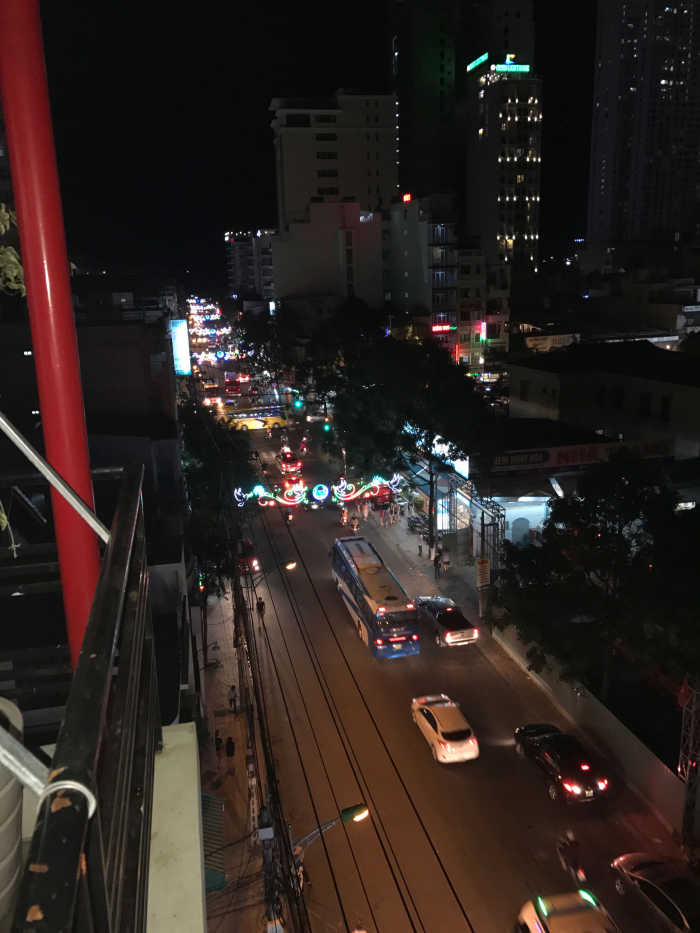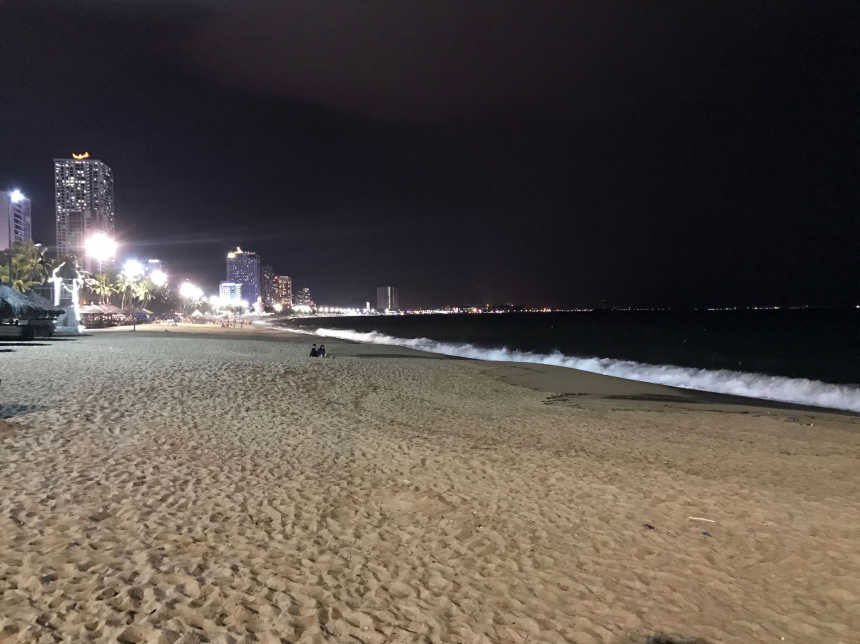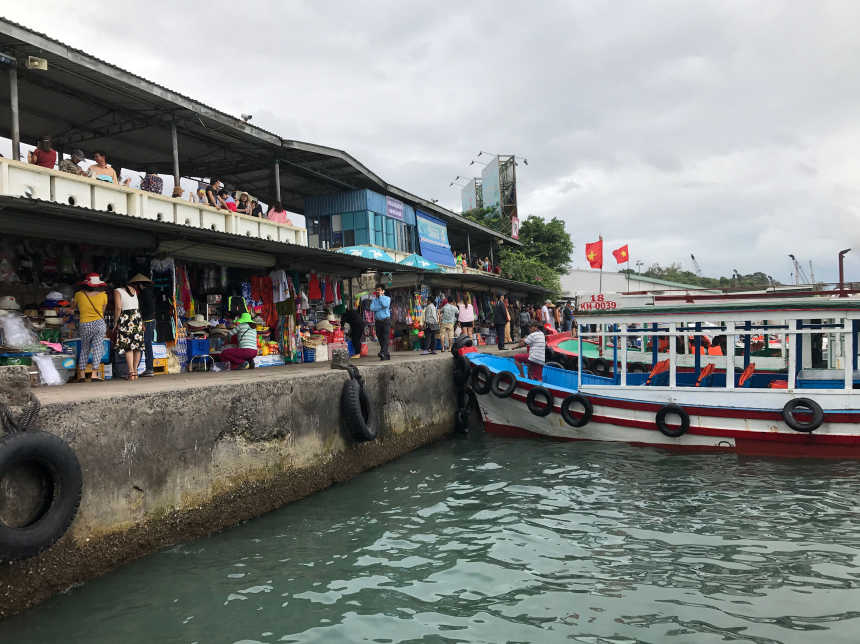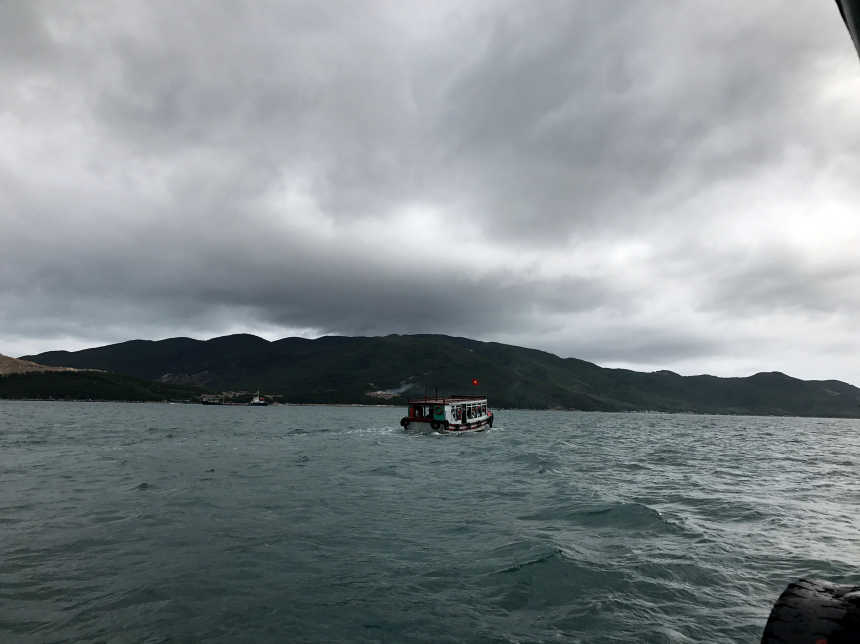 Hanoi
This time we took the plane up to Hanoi. PROTIP: in Hanoi, you can take Uber from the airport and it's much cheaper than a taxi.
Hanoi looks a lot different than the rest of Vietnam. The streets are narrow and cramped and you'll need to walk in the street because the sidewalks are taken up by mopeds. Hanoi has a distinct character that I found really appealing. We walked around the Hoàn Kiếm lake area which is where everyone goes downtown. There are many shops at street level and even more if you look up to the second and third levels. At the lake itself, there is a temple which you can pay to visit as well as a path around the lake which is lit up at night. Besides these things, there didn't seem to be much to do here, so just a night or two should be enough for anyone.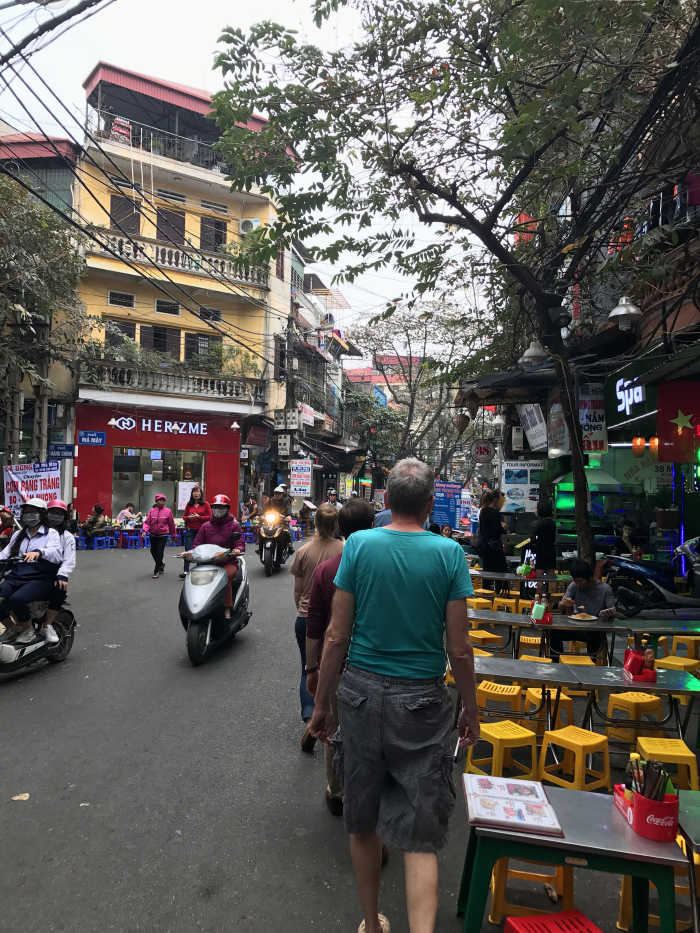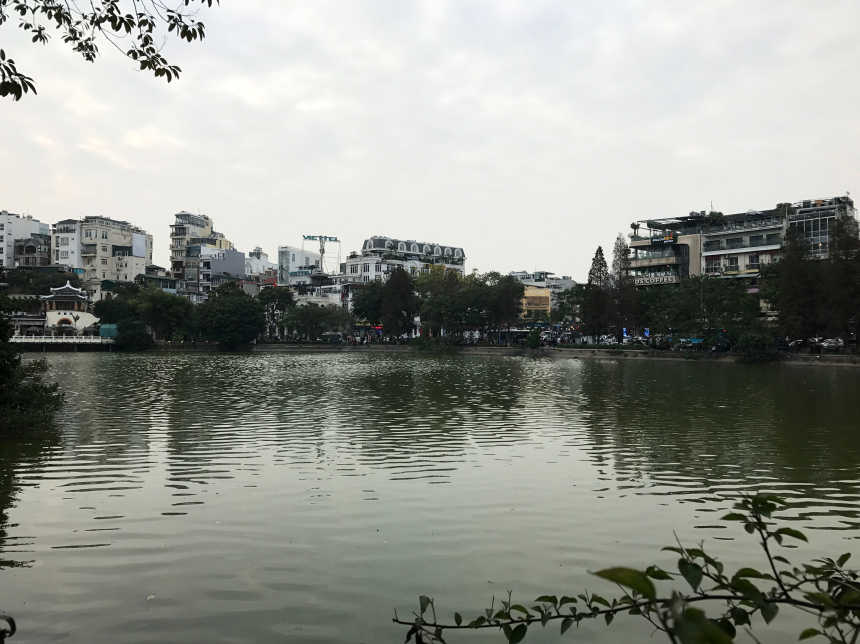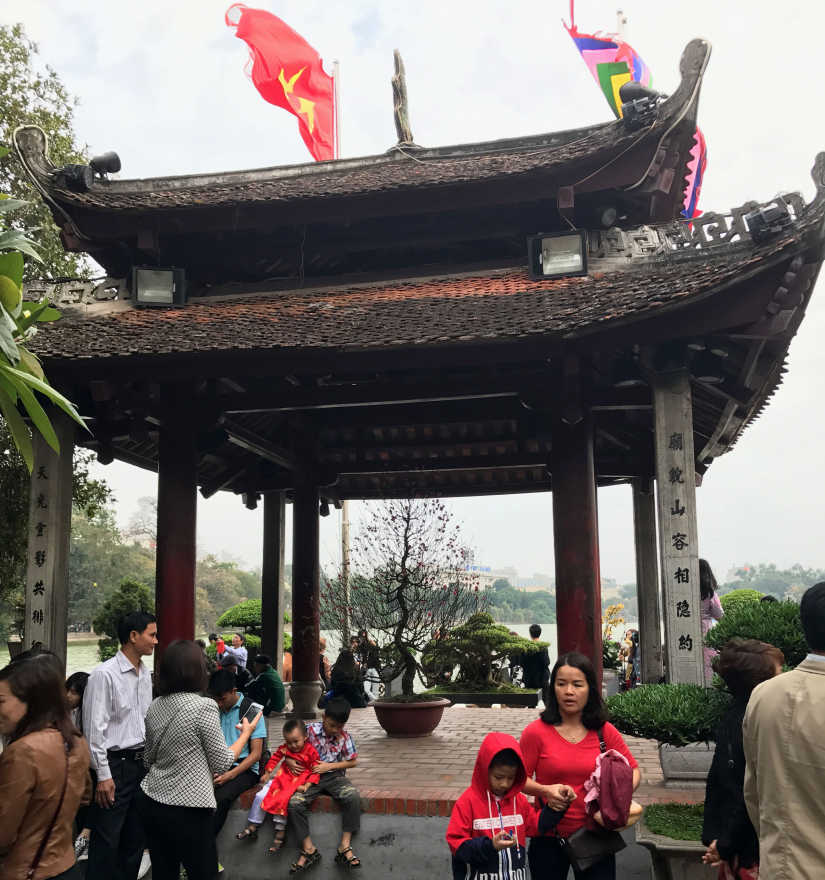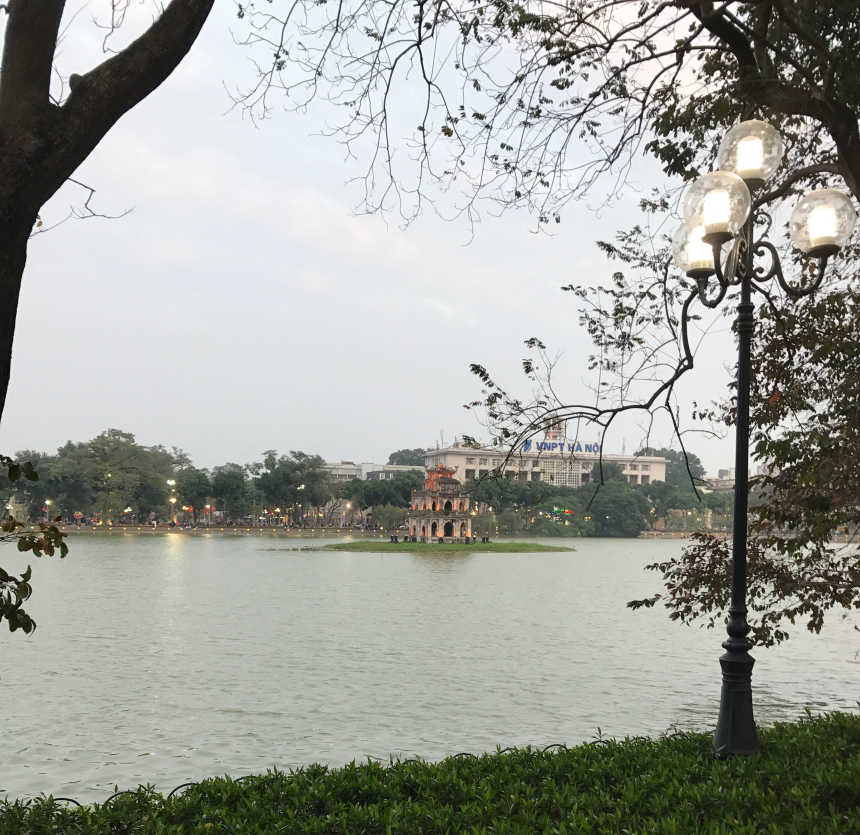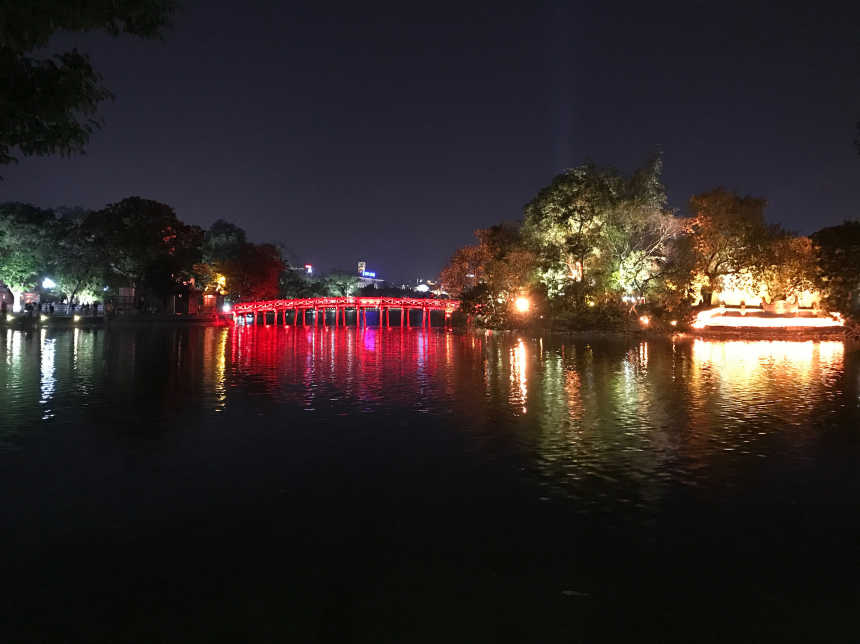 Halong Bay
The hostel we stayed at in Hanoi offers several tours and we decided to do one of Halong Bay. It's about a 5 hour trip out to the islands via bus and ferry. Halong Bay is quite beautiful and has been a UNESCO World Heritage Site for about 20 years now. There are about 2,000 individual islands, most of which are just limestone pillars so you can't actually visit them. We stayed at one of the islands overnight, which the hostel had built houses on. The tour we did was really focused around drinking, so watch out for which tour you choose. We still did get to do kayaking, tubing and volleyball, so overall it was fun.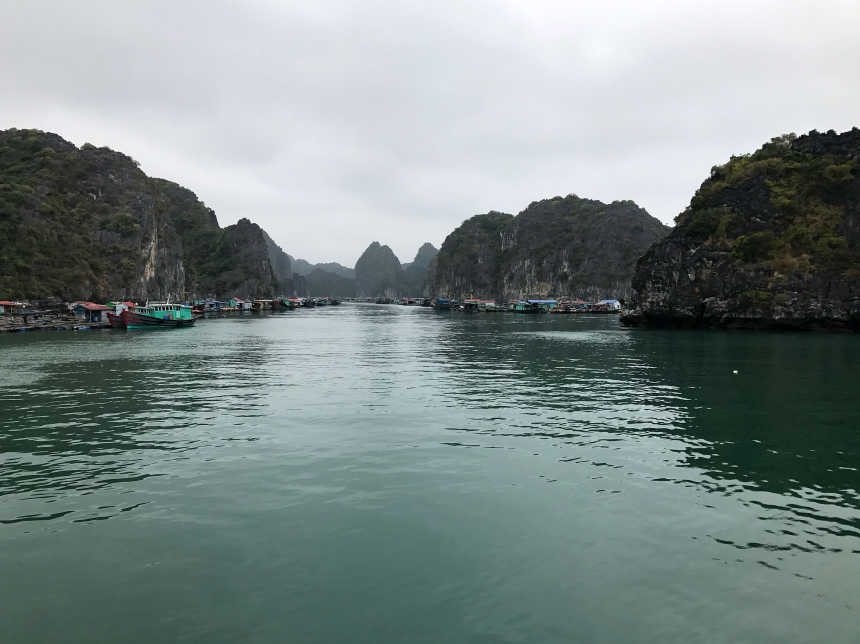 I wish had skipped Nha Trang and went somewhere like Hoi An instead. That said, I think I got a pretty good feel for Vietnam and can cross that off my list.