Ever since I originally visited the Grand Canyon, I've wanted to do the Rim-to-Rim hike.
I had five people apply for the backpacking permit in December - six months ahead of time - and only I got one! Turns out it's a very popular place and everything is booked way ahead of time. They have several campgrounds at the bottom of the canyon, and cabins which are even harder to book. There's electricity, running water, and even a cafe where you can reserve a cooked meal. It is missing some niceties though; the cafe is littered with signs that say "No Ice Cream".
I chose to do the North to South route and we had some people drive our cars to the South Rim. The plan was to stay at the North Rim Campground the first night, descend into the canyon the next morning, then camp at Bright Angel Campground the second night. The third day we would head up the Bright Angel trail to Bright Angel Campground and stay there the final night. It was an aggressive schedule and pretty grueling.
North Rim
The North Rim is more wooded and feels a bit more alpine than the South Rim. While heading down, you can feel the temperature slowly rise (the bottom is about 20 degrees warmer than the top).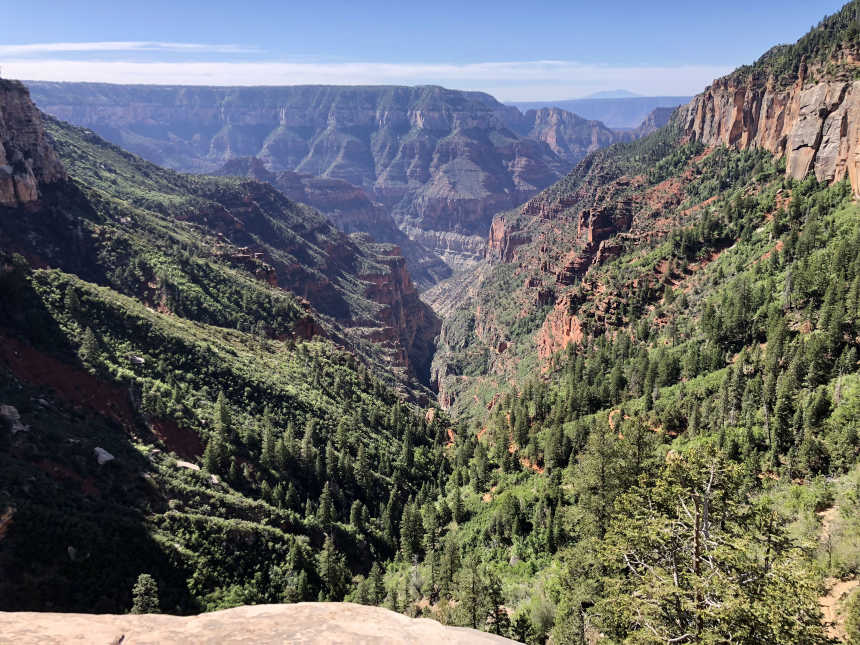 There are a couple of side trails you can take, including one waterfall.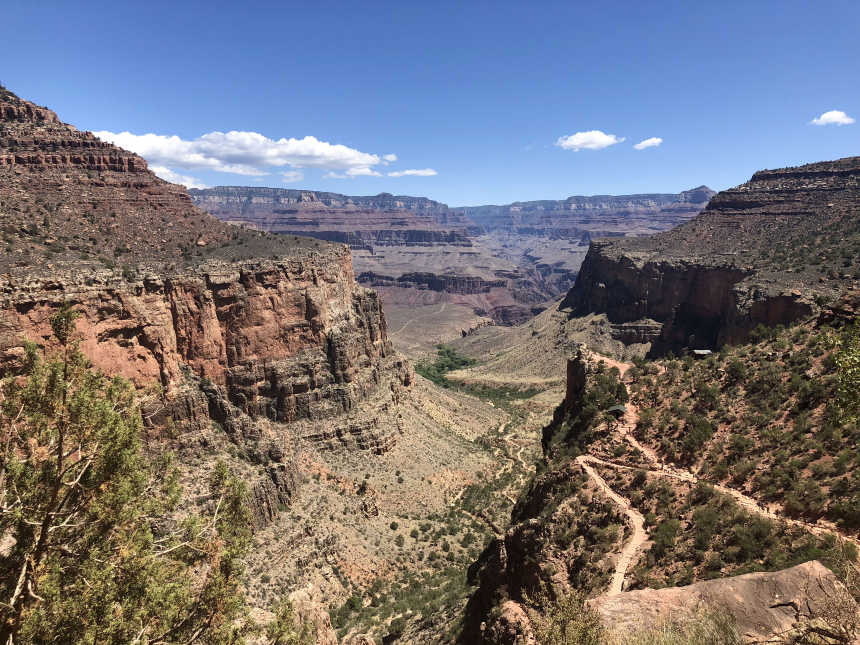 The trail heading to the campground feels like it goes on forever and you become very tired of the repeated scenery.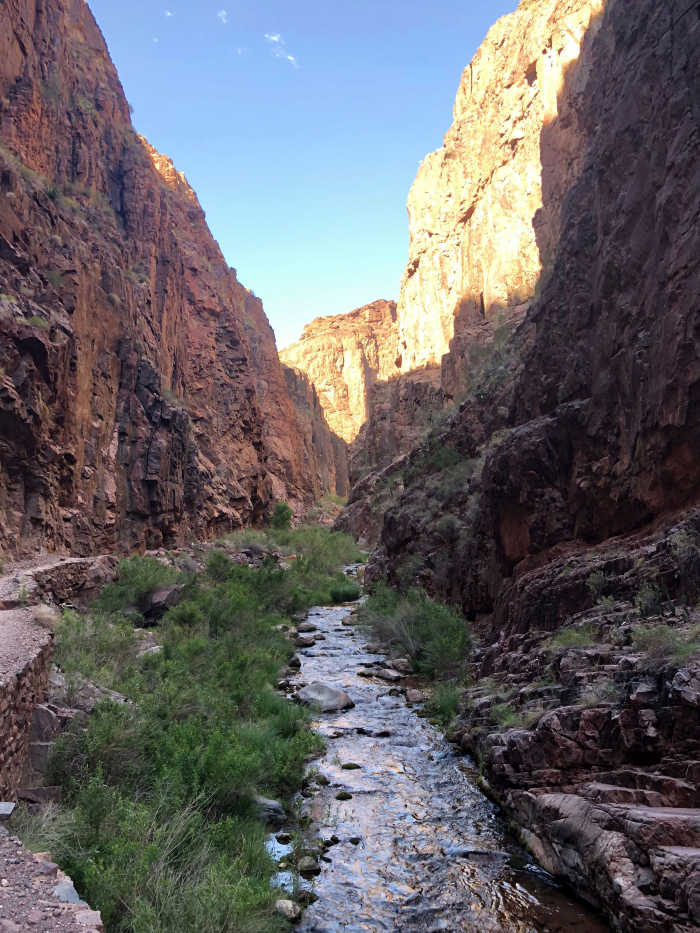 We were so exhausted at the bottom, I didn't bother to get many photos. Honestly, the views at the bottom aren't that great. You can't really see past the narrow canyon that you're in; the best views are definitely at the top. There are only a small number of campsites, as I mentioned before, and a bathroom with flushing toilets. The ranger will come by to make sure you have a permit and, surprisingly, they're armed!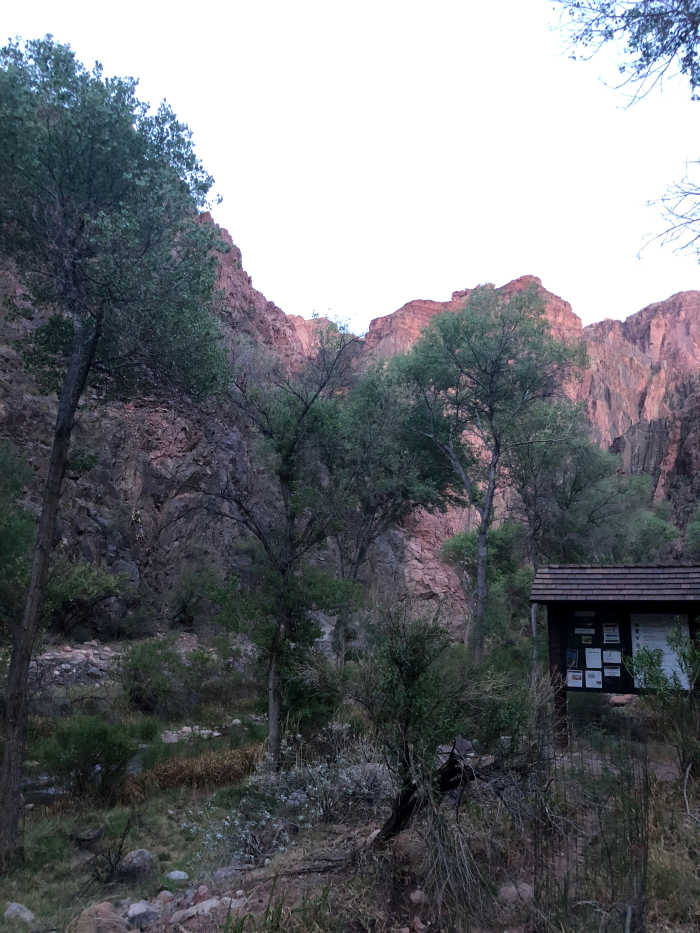 South Rim
On the way back up, there's a cool looking suspension bridge.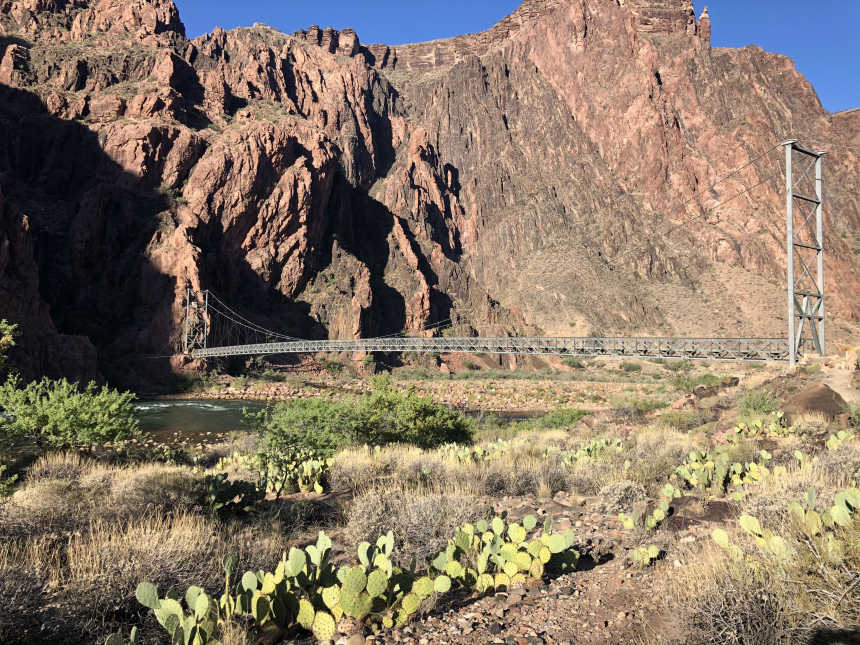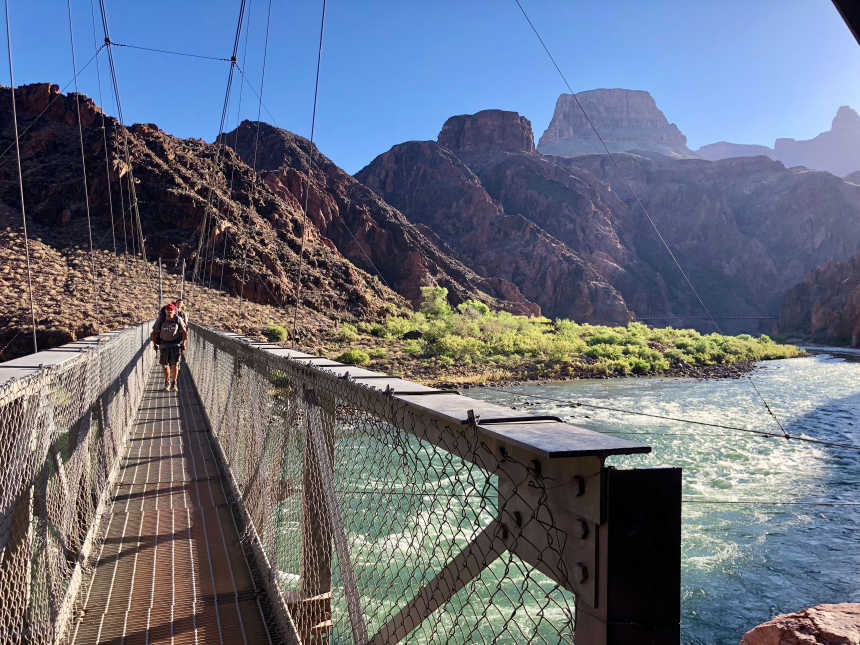 We rushed up the trail, feeling the need to get it over with. The Bright Angel Trail has way more people than the North Kaibob trail, so you'll have to dodge people all the way up.
It was worth it just to say I had done Rim-to-Rim, but really that's about the only reason I would recommend it. The views at the bottom are somewhat repetitive and there are many other places you can go backpacking.