Late last year, my friend asked me if I wanted to go with him to New Zealand. Originally, he wanted to visit Australia in the same trip, but we decided there was simply too much to do in both countries in one trip, so we pared it back to just New Zealand.
I wanted to visit both islands but wasn't too keen on renting a car (I would later realize this was a mistake), so I just chose a city on each island: Auckland and Queenstown.
Auckland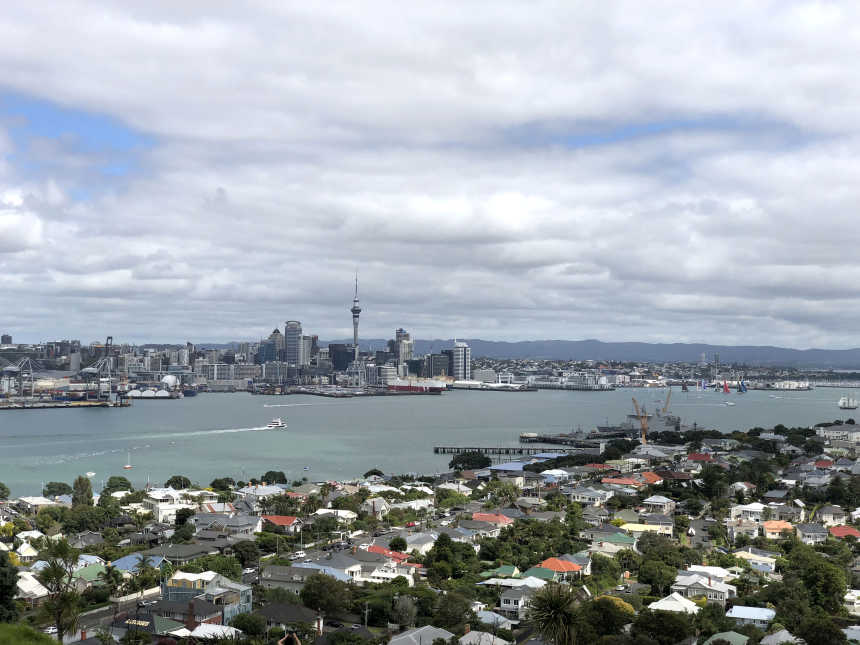 The largest city in New Zealand, the urban center of Auckland. We stayed in Auckland for 4 days total, which is entirely too long given that it's just your run of the mill metropolis. I didn't really find much unique or interesting about Auckland itself and regretted that we allocated so much time for it.
We started the first day by visiting the neighboring suburb of Davenport which you can get to by taking a ferry from the downtown harbor. It was exactly as I imagined it: a tourist trap, and the tour we took to see it was as boring as you would imagine. A small area with shops and many residential areas.
The next day we signed up for our first canyoning trip, which was in the Piha/Karekare area, west of Auckland. You put on really heavy wetsuits and repelling gear and a touring company takes you down a river. There are various repels, jumps, and a lot of walking (the particular one we did was called Blue Canyon). I really liked this trip and highly recommend it. I got great GoPro footage which I would later lose 😞.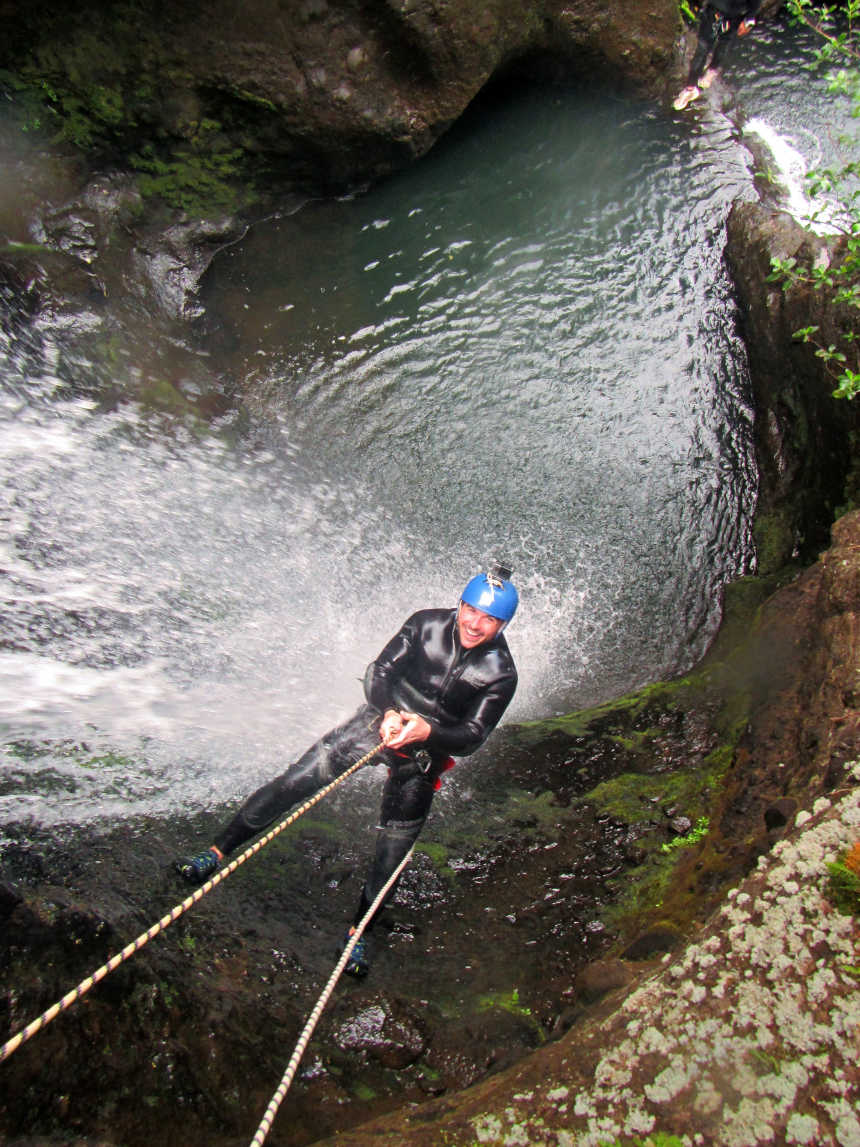 On our third day, we made our way over to Waiheke island which is also available via a ferry from the downtown harbor. On Waiheke, you can either take a tour or make your own way via the bus. An all day bus pass costs 10$NZD. We chose a few stops at random and got off. There is a cool coastal hike in the Omiha area which we kind of just stumbled upon. There is also a bird sanctuary which has some trails but only the hill at the middle was worth seeing.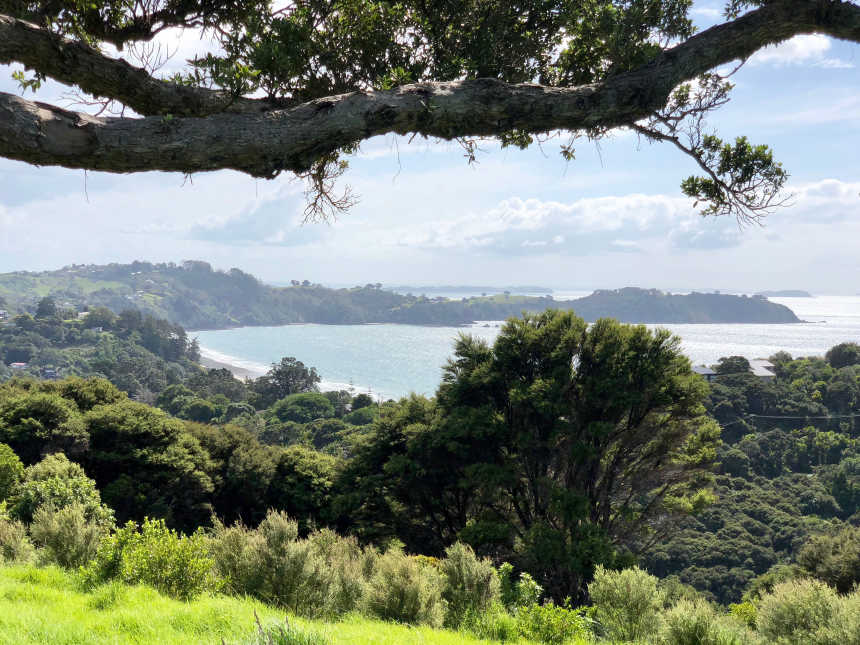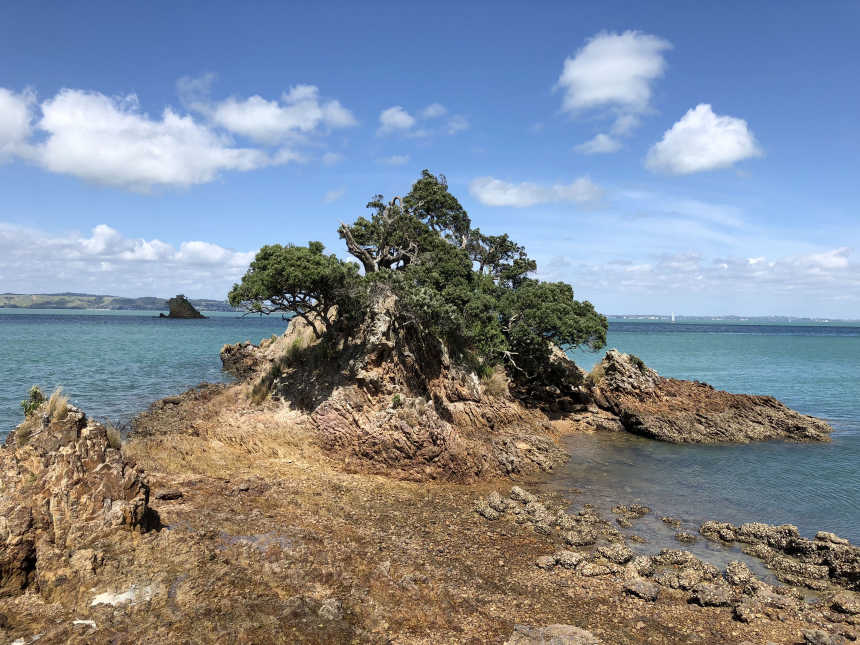 Hobbiton
One of the main attractions of the Auckland area is the Hobbiton tour. The site is a few hours away via tour bus and rather expensive. We actually signed up for the combined Hobbiton/Waikato Cave tour which is a full day event.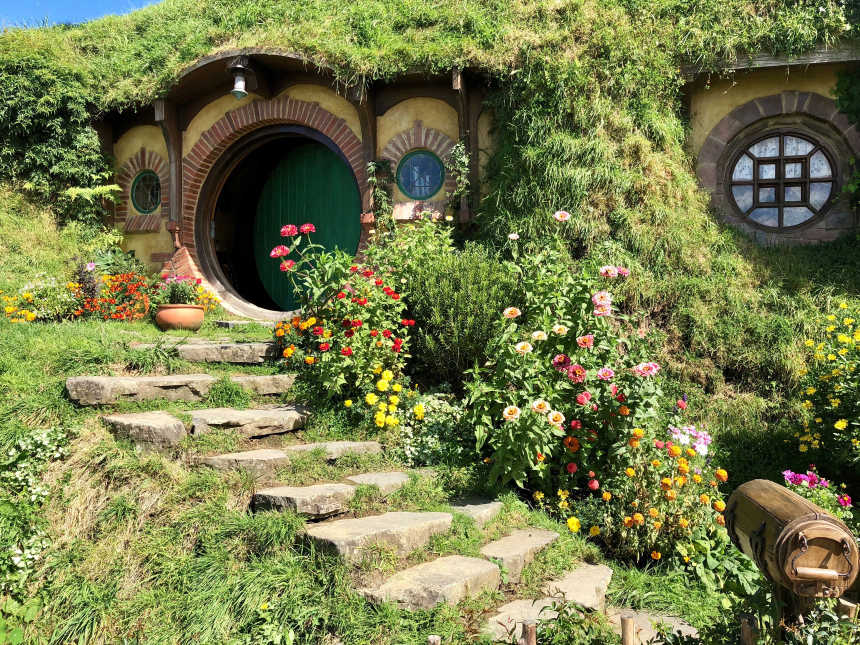 The Hobbiton movie set has been turned into a full on attraction with gift shop and restaurant. They also have invested quite a bit of money in keeping the set in good condition with a full time maintenance staff keeping up the grounds and cleaning off the set pieces. I was rather impressed with the level of detail that went into the set pieces from the Hobbit holes to a completely fake tree above Bilbo's house (Bag end). The site is quite large and takes about an hour to walk through. You can go right up to the houses but there is no interior sets, so most of the doors don't open. There is a full bar and restaurant, The Green Dragon Inn, which is where you have the included buffet lunch. The tour is worth doing to say you did it or if you're a LOTR fan, then you've got to go.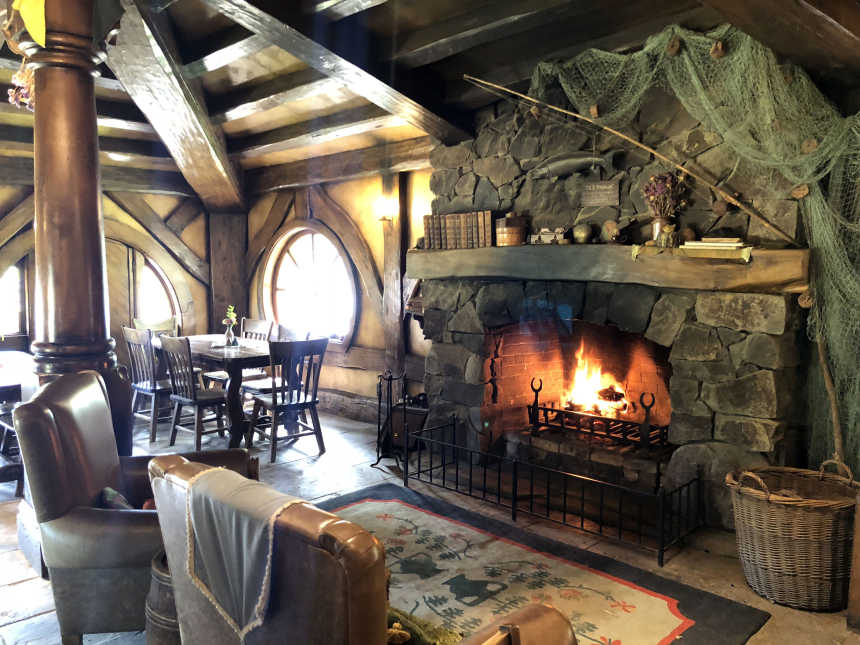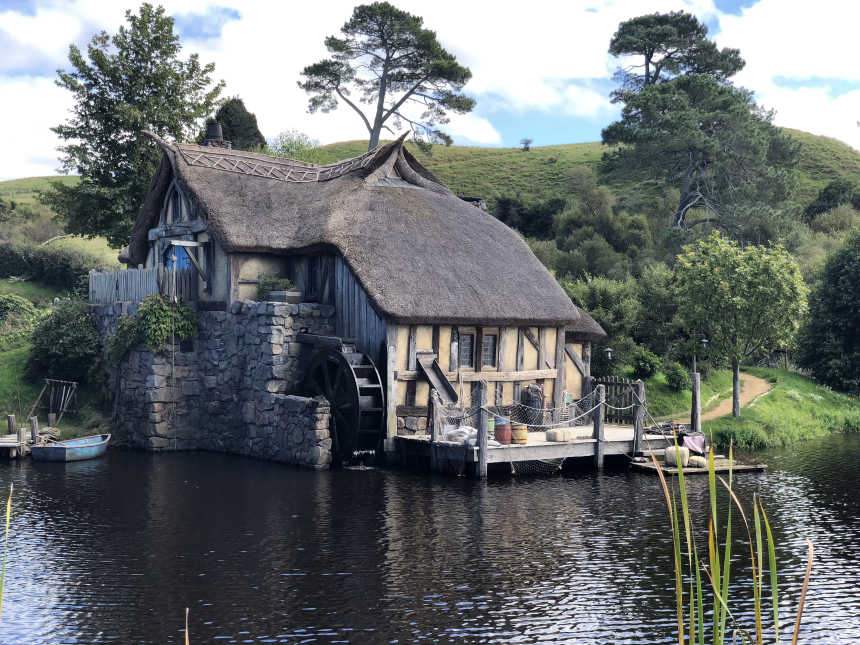 The Waikato Cave tour is a short tour of a cave with glow worms on the ceiling. The tour was unorganized and chaotic, and quite boring. No pictures are allowed inside the cave. Really you can skip this tour and not miss out.
Queenstown
We flew down to Queenstown, which only takes 2 hours. Traveling through domestic airports in New Zealand is a great experience! You can grab a coffee and carry it through the security checkpoint. At no point did I need to show my ID or Passport - it's how air travel should work!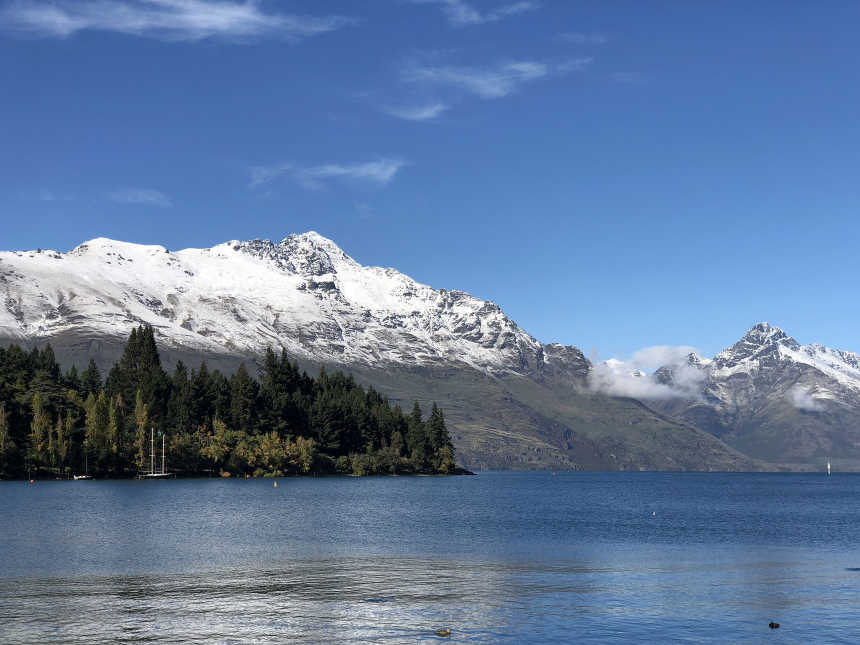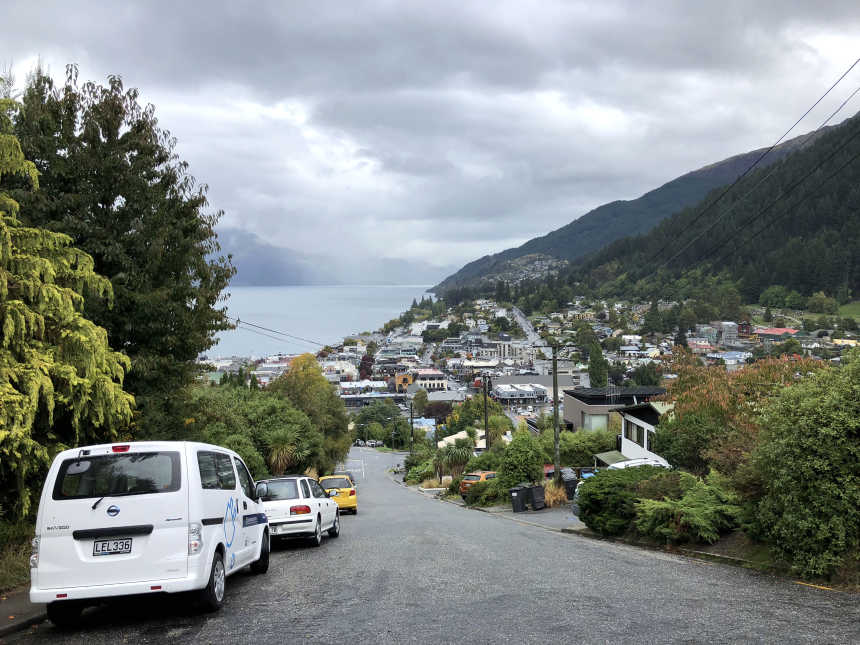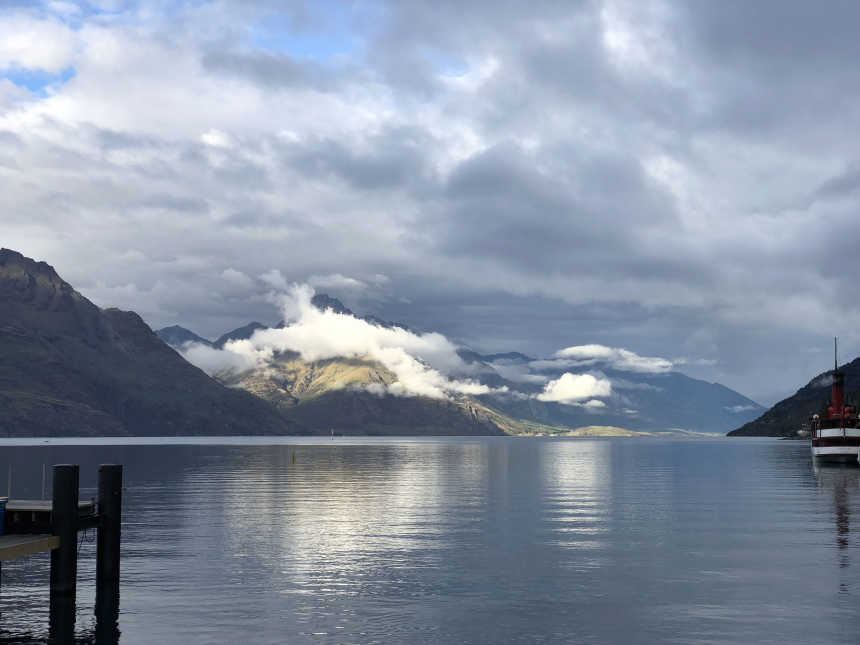 When you land in Queenstown, you immediately notice the sheer beauty of the place. Surrounded by mountains, the city sits on a picturesque lake. It reminded me of a more spectacular version of Lake Tahoe.
We checked into our hostel and set out to climb the Ben Lomond Summit, which is at the top of the mountain past the gondola. If you take the gondola up you can shave as much as two hours off the total round trip. You get a great view of Queenstown from the top.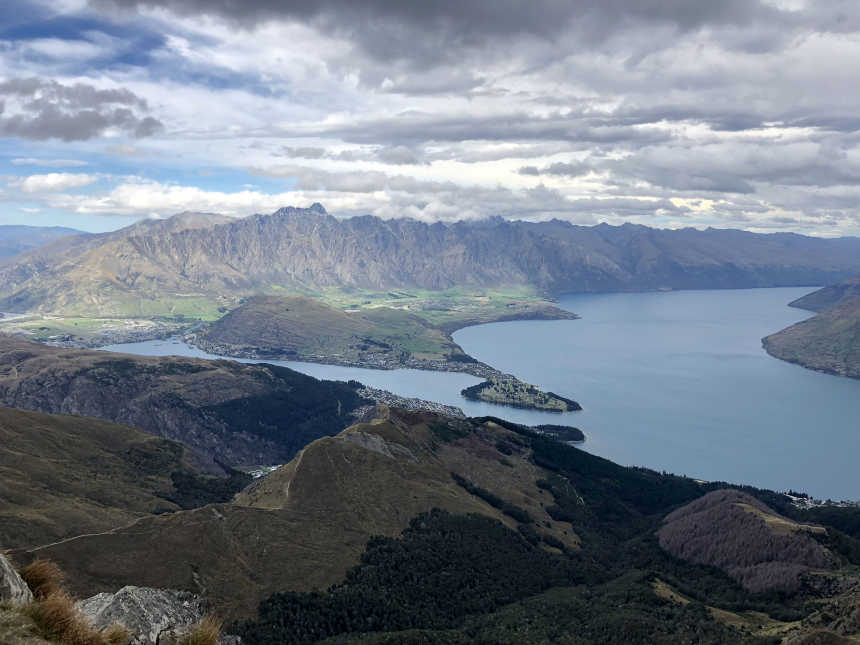 The second day in Queenstown, we had yet another canyoning trip planned. This one was quite a bit easier, but had some fun repelling and ziplining.
Milford Sound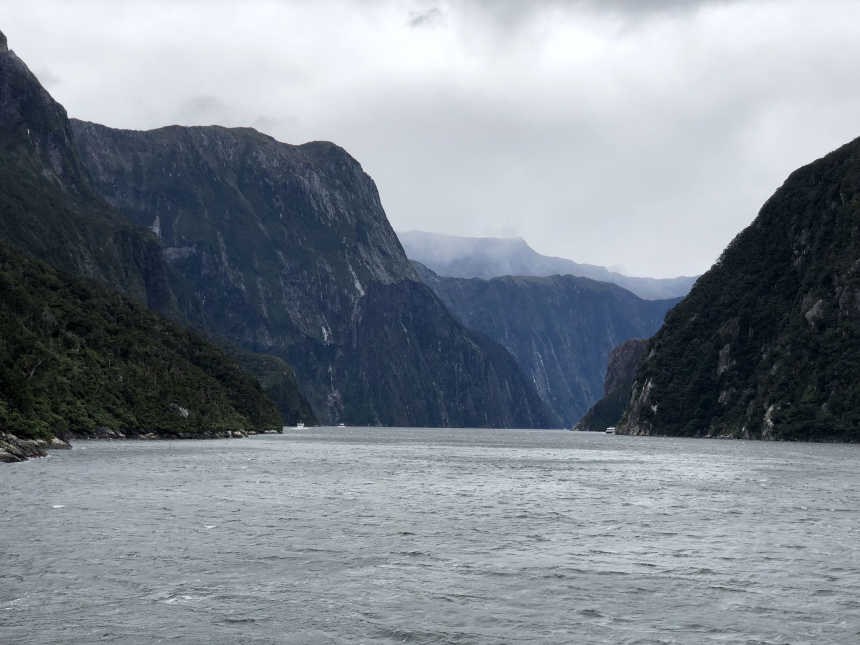 The third day we had signed up for a Milford Sound trip, which is one of the main day-trips people recommend you go on in Queenstown. It's a 5 hour each way (!) bus ride from Queenstown, but it goes by quickly. You then hop on a boat for 2 hours to drive around the Sound. The views are great, but there's not much else to do besides take some pictures of waterfalls.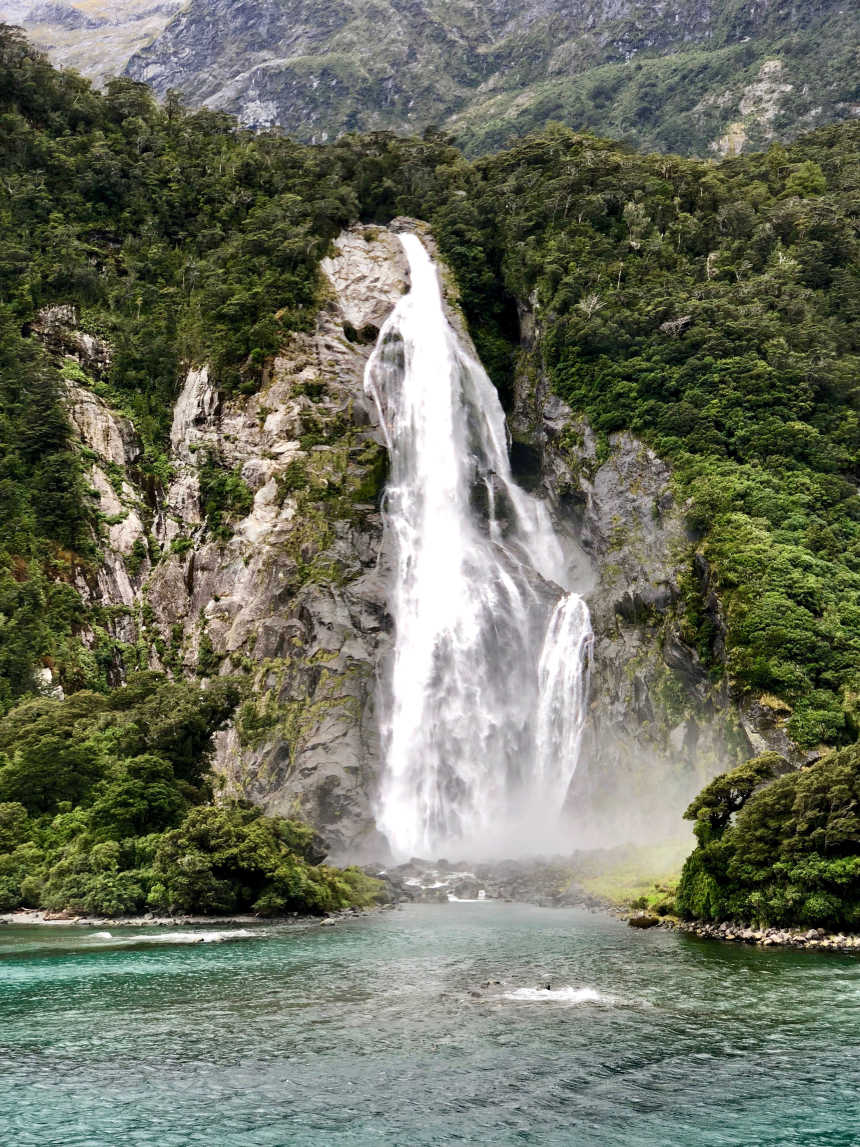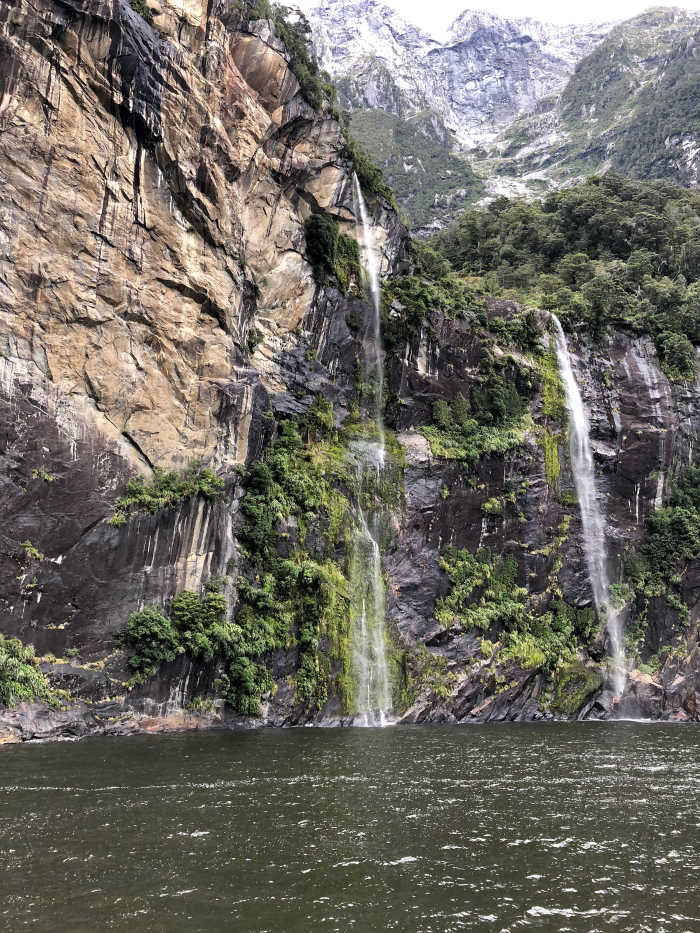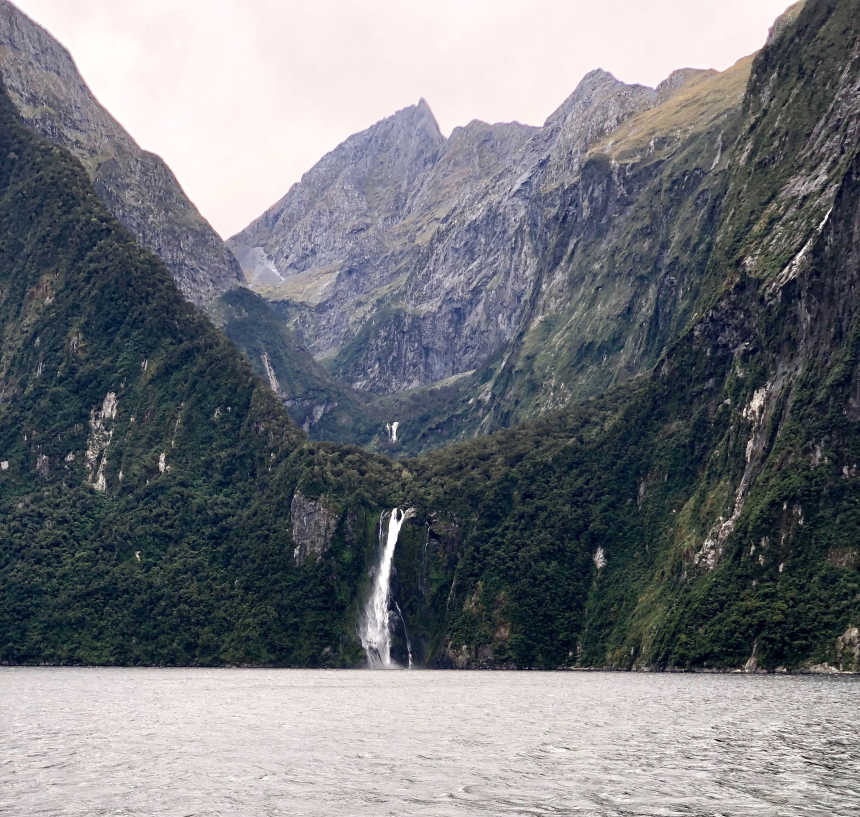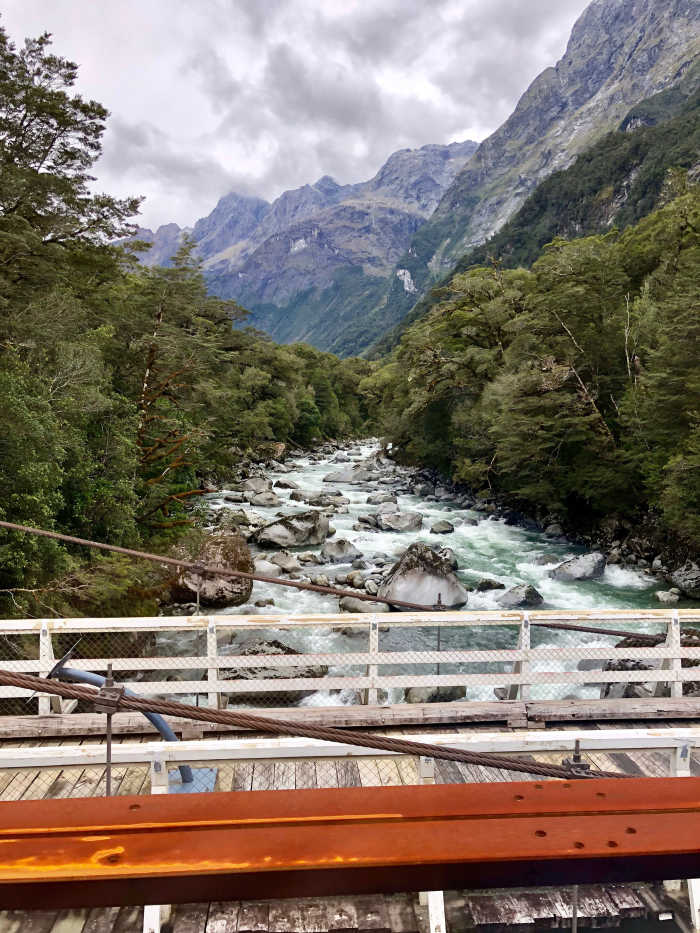 Arrowtown
The next day, I didn't really have anything planned, so I hopped on a bus and headed to the nearby Arrowtown. It's an old mining town that's been converted into a tourist trap. When the bus stopped, I headed straight for the trails. The Big Hill Summit had snow on it from the previous day's snowfall - the first of the season. Climbing to the top was difficult in the snow but you're rewarded with a great view.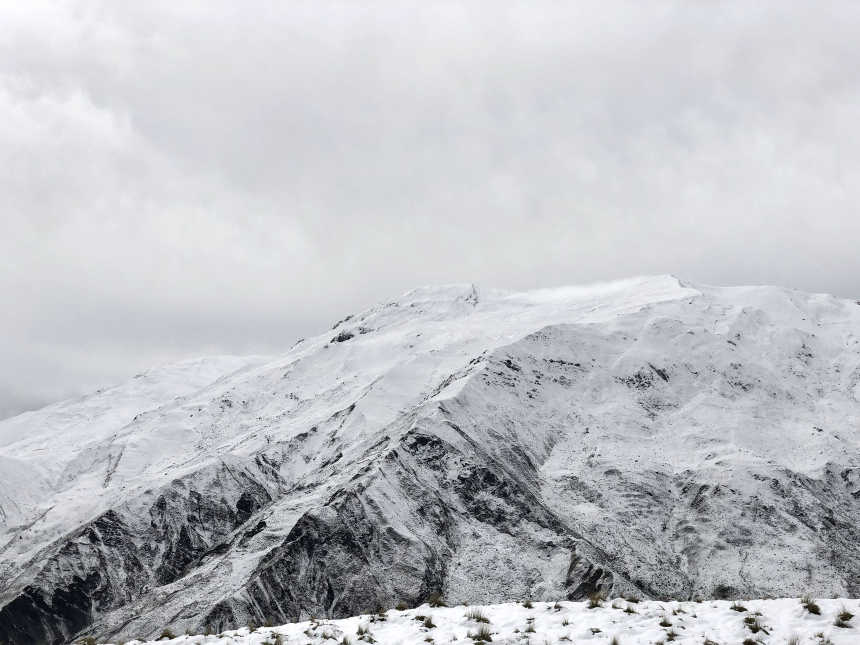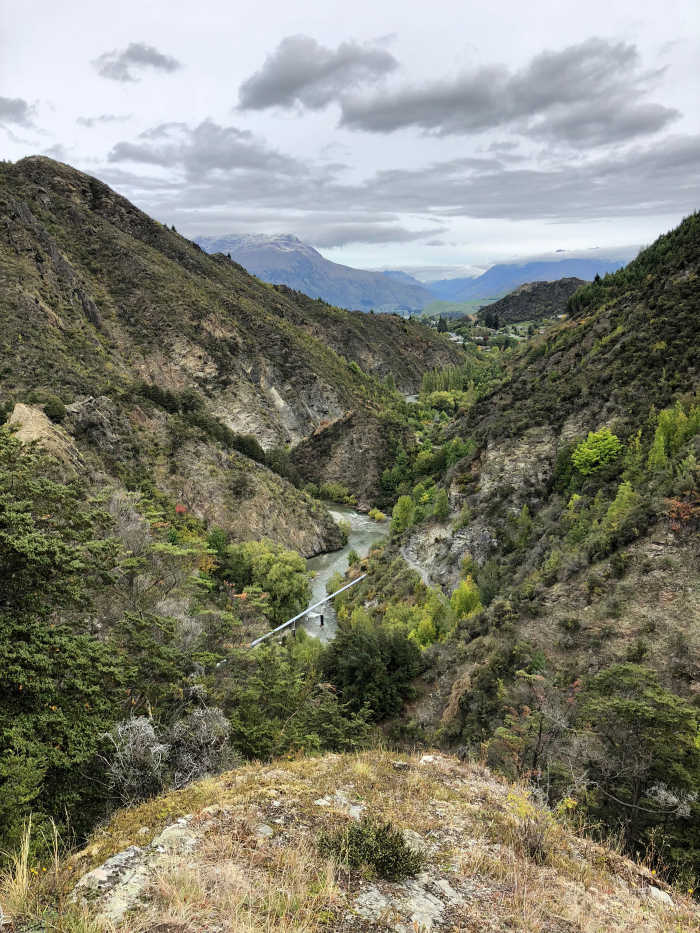 Kawarau Bridge Bungee
The original bungee jump site is located right by Queenstown, so why not do your first bungee there? It's 43 meters down to the river and they even let you touch the water. I made the horrible mistake of using a cheap GoPro wrist mount which snapped off the moment I hit the water. Of course, I hadn't downloaded any of the video from the entire New Zealand trip, which floated down the river never to be seen again. Lesson learned.
Conclusion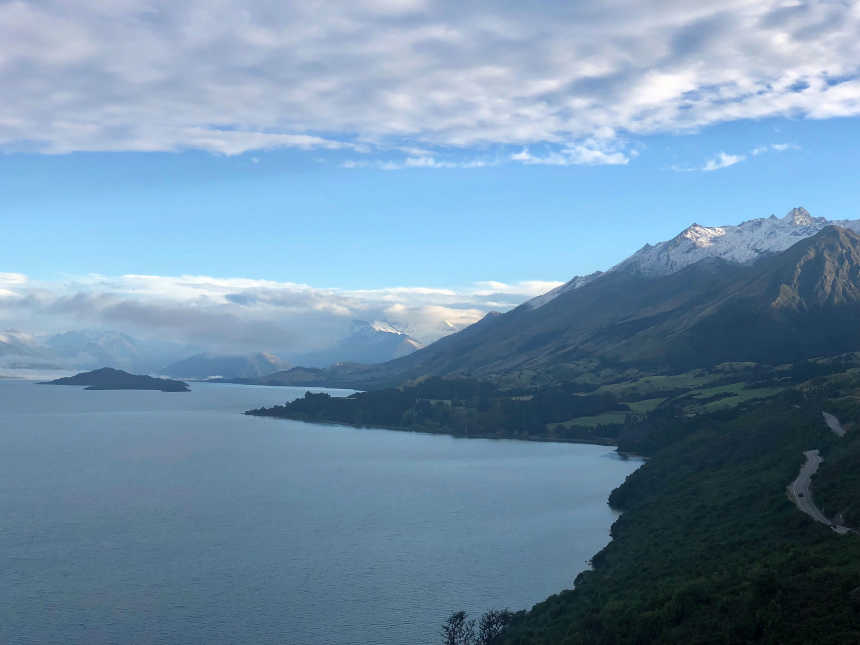 I had a great time in New Zealand. If I could do it over again, I would rent a car and drive from the top to the bottom. Throughout the trip, people told me about places I could only get to via car and our options were limited. It's an easy, English-speaking country to travel, though really expensive.