Anza-Borrego Desert State Park
My friend Greg was visiting so I planned a quick weekend camping trip in Anza-Borrego Desert State Park. It was just car camping, so it should be easy enough that I could take my 4 month old puppy Mars along.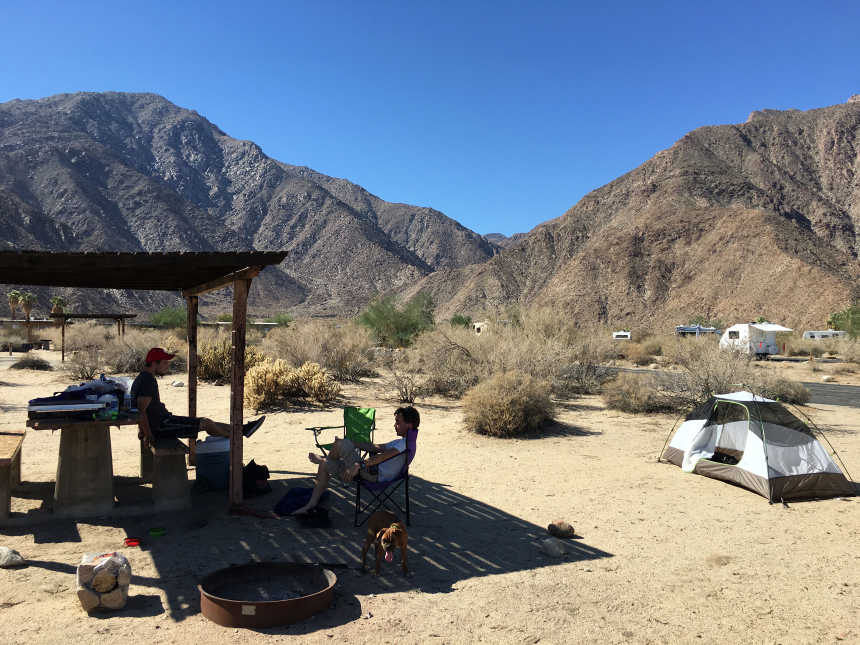 I didn't quite plan on the weather, though. It quickly approached mid-90s by noon and so during the day you just kind of sit around and wait until it cools off. On top of that, they don't allow dogs on any natural trails, so I had to stay behind while the others did the real hiking.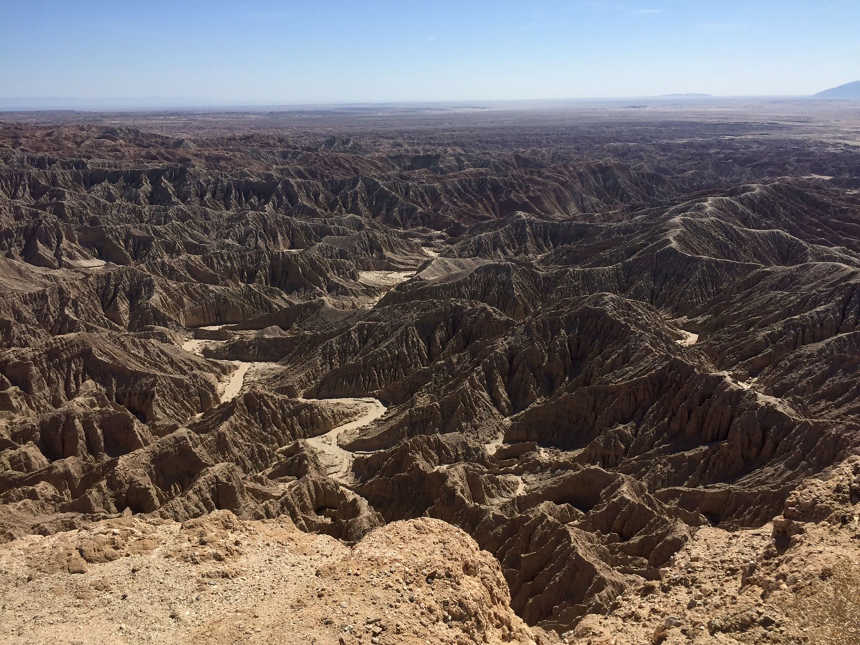 I was able to take my Jeep off-roading for the first time, however, which was pretty fun at first.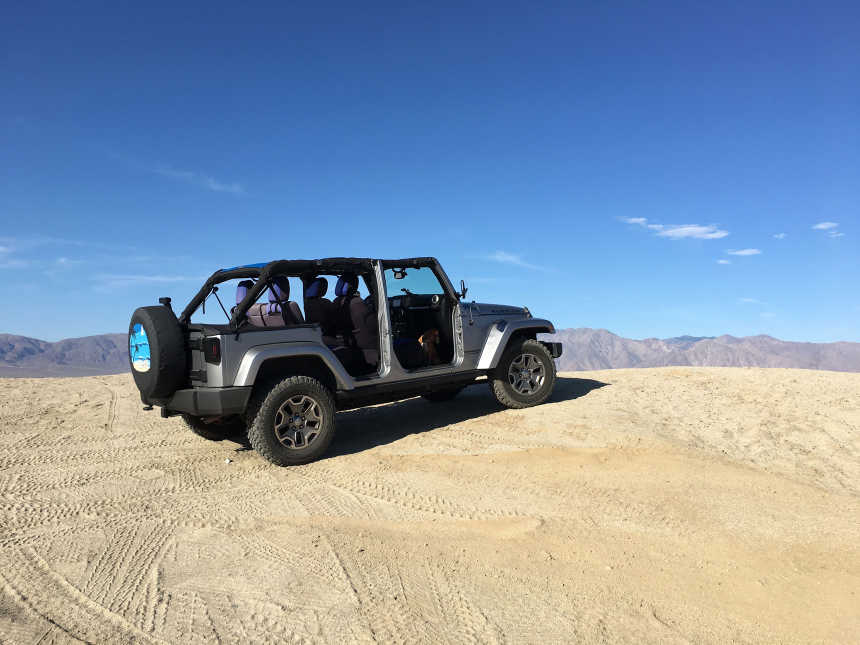 Greg and I headed toward Font Point but I took a turn too soon and ended up on an unmarked dirt road. We had no cell service, no idea where we were and only one bottle of water. It wasn't the best idea to be out there and the trail we chose was really difficult. It ended up narrowing to the point where it was just a walking path. Getting back through the narrow cavern was pretty scary. I wouldn't do that again without more planning and a CB radio.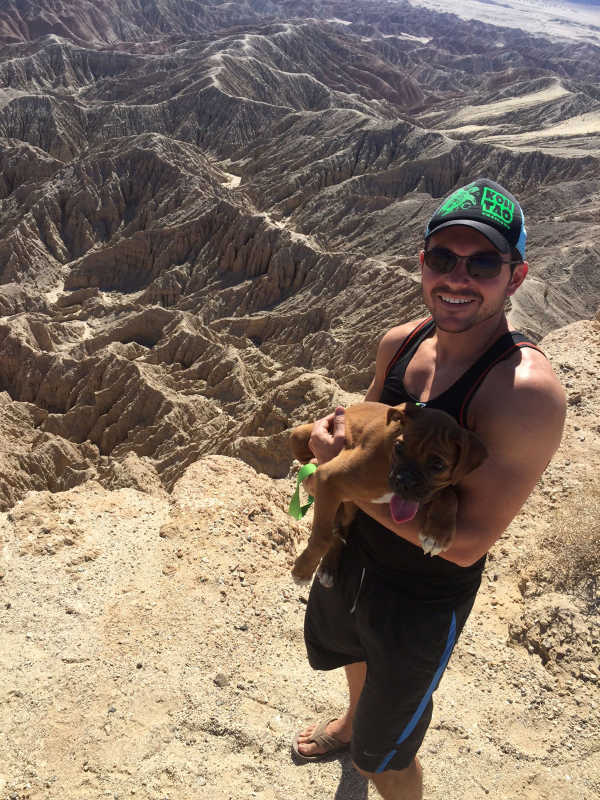 Despite that, it was a fun trip overall. I hope to do some more camping trips - maybe next time in Mexico.