I had only a few days of PTO since I just started my new job in May. With that in mind, I wanted to take a short weekend trip somewhere - preferably close, so I could maximize the time I had on vacation. I had heard people talk about visiting Cabo, so without doing much planning I booked a trip there.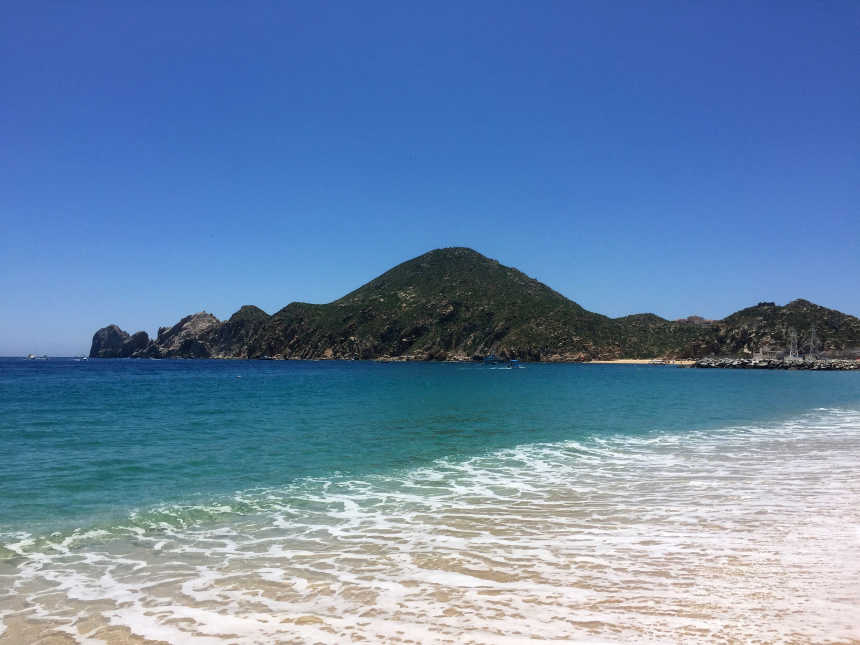 I quickly learned that Cabo San Lucas is for mostly older Americans, who have purchased homes there or rent properties for short periods of time. They can stay completely in their segregated communities without venturing out into the local community. If they did venture out, they would find mostly restaurants, bars and small shops catering to American tourists. Most of these have very aggressive peddlers outside in front who will constantly annoying you as you walk down the street. There is also a smaller party scene inspired by places like Cancun, with a few crazy bars down the main street. I was told that was much more popular during the Spring Break season.
With that description in mind, you can understand I was disappointed in Cabo. I learned a lesson here in not planning to travel around the area and instead locking myself into just one place. Several other visitors mentioned they had rented cars and travelled to smaller, less Westernized cities such as La Paz.
The one highlight of my trip was scuba diving - you don't even need to leave the bay! We saw plenty of fish, a few sharks (forgot the name but similar to a nurse shark) and a couple of rays (couldn't tell what kind). They sell up the Sand Falls but it's not much to see.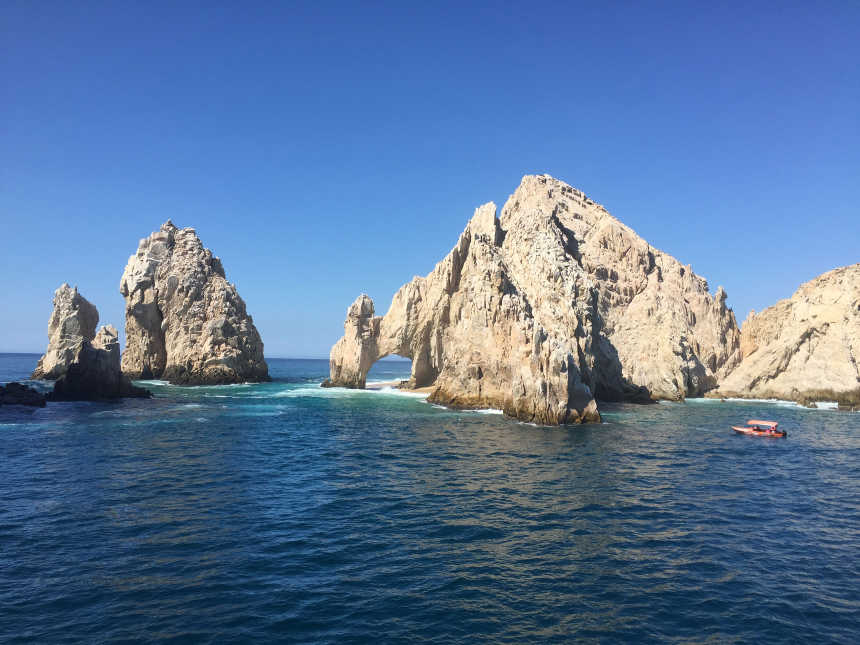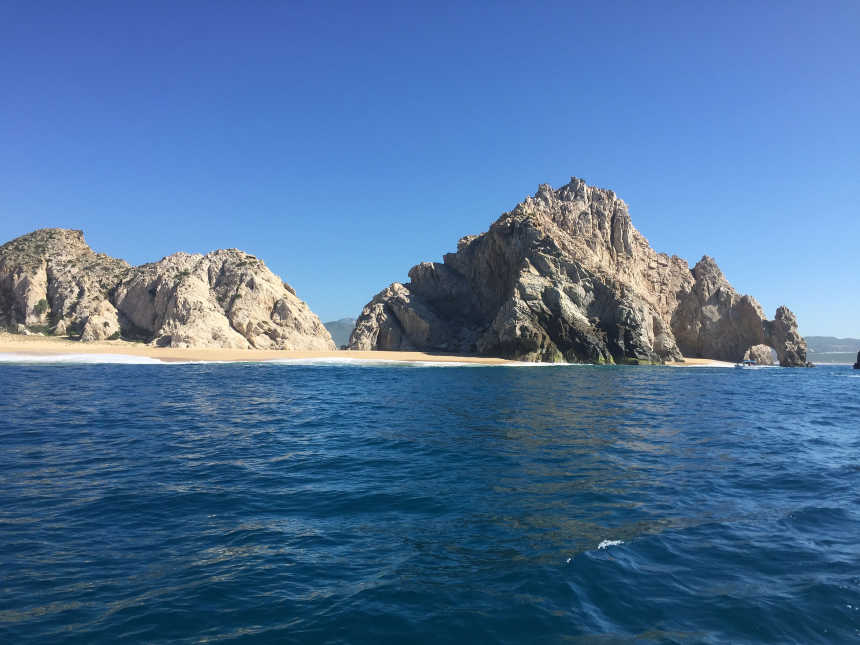 If I ever return to Baja California, I'll need to be driving and I'll stop at all of the little places along the highway. I wouldn't recommend Cabo itself if you're looking for something interesting.