My first stop back in California is Indio - a small town by Palm Springs. It's considered 'low desert' and is surrounded by mountains. I took this chance to visit the nearby Joshua Tree National Park.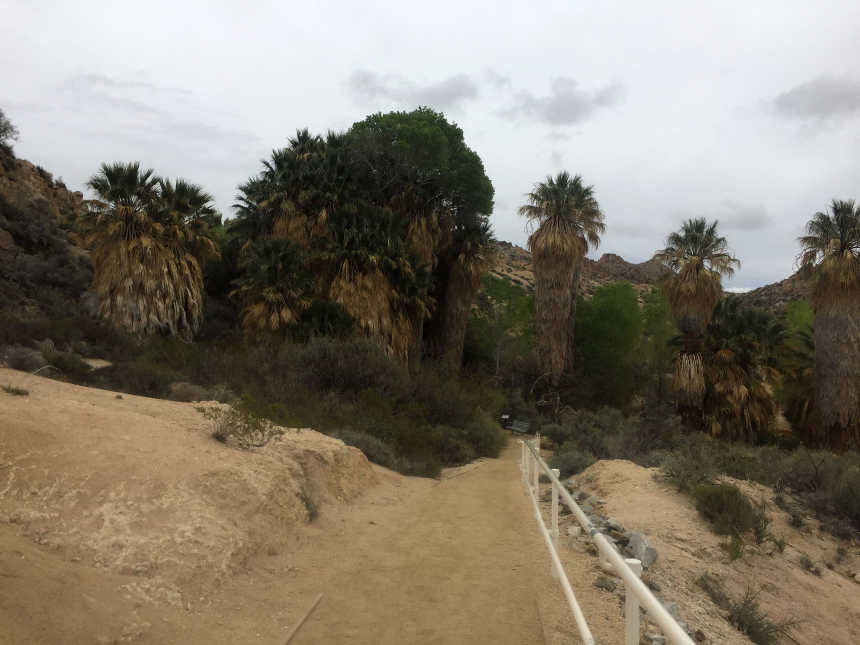 I had read that the most interesting trail was Lost Palms Oasis. It's a difficult to follow trail as I got off trail several times and had to find my way back. The desert doesn't have many landmarks and the trail isn't marked well. At the end of the trail is a group of palms growing up from a crack in the Earth's crust. Other than that, it's not a very exciting trek. I didn't even see any Joshua trees! I would probably recommend one of the other trails.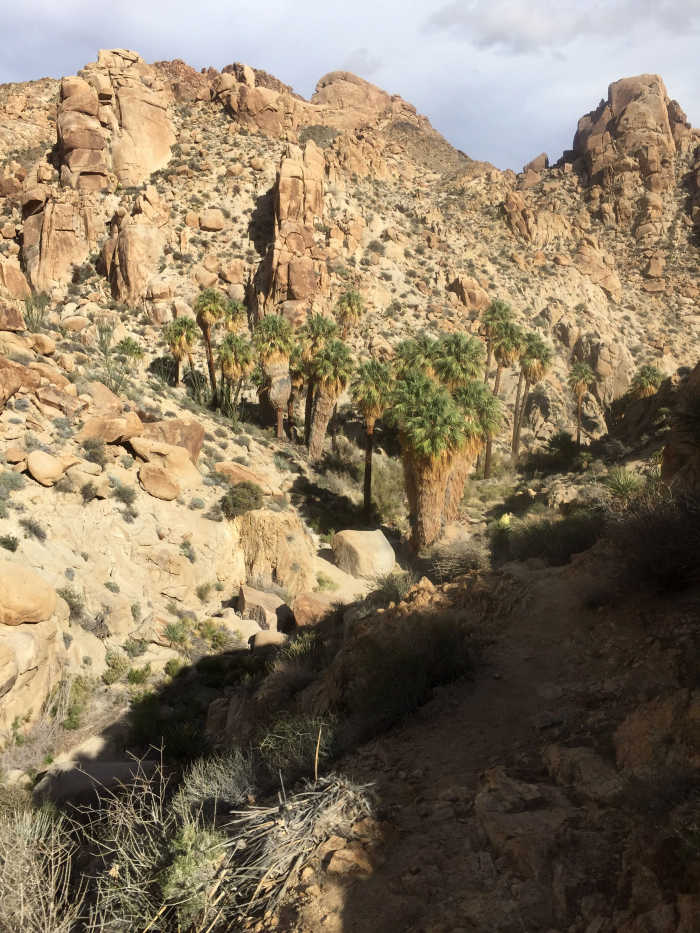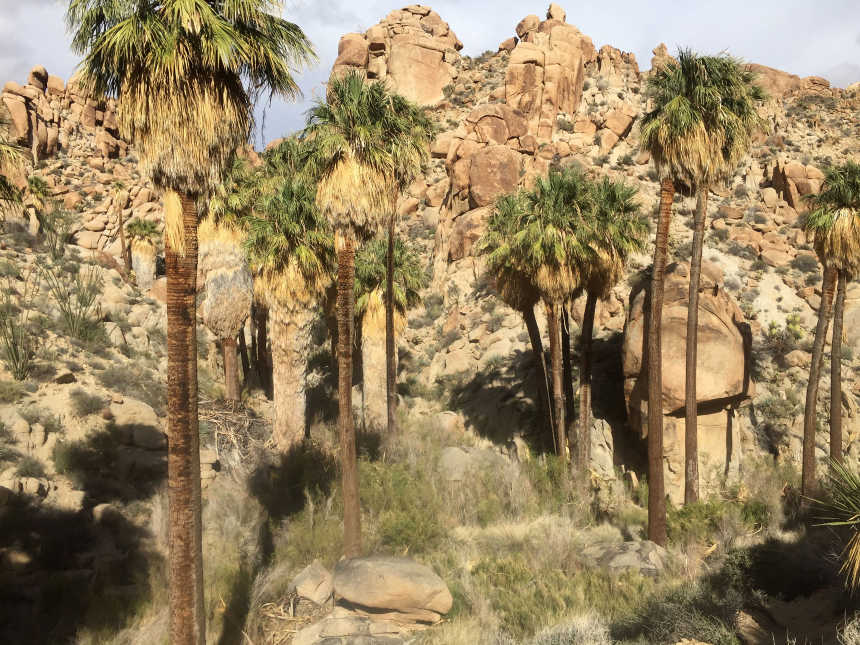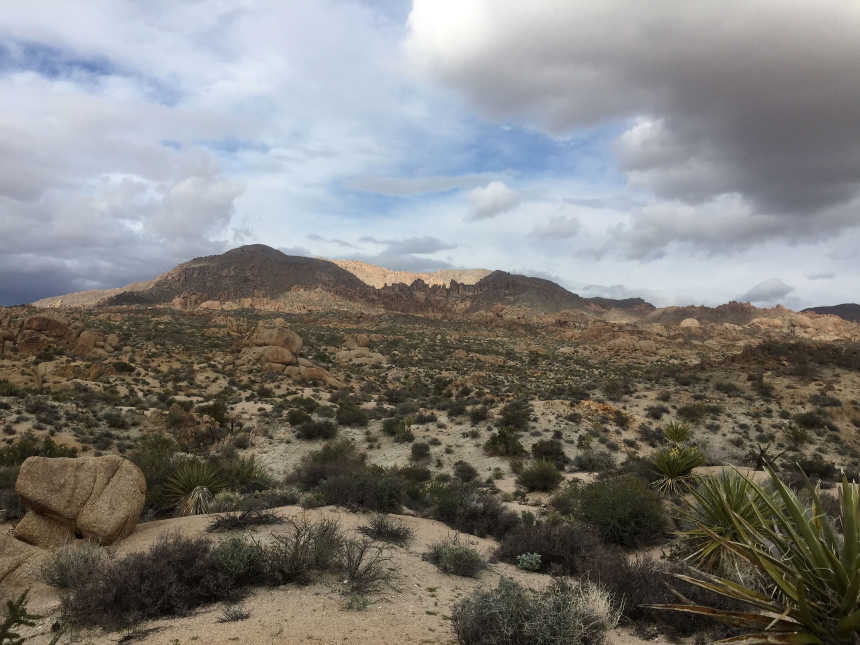 On the way out to San Diego, I rode by The Salton Sea. The backstory of how it was created, and the boom and bust of the real estate there makes for a great read.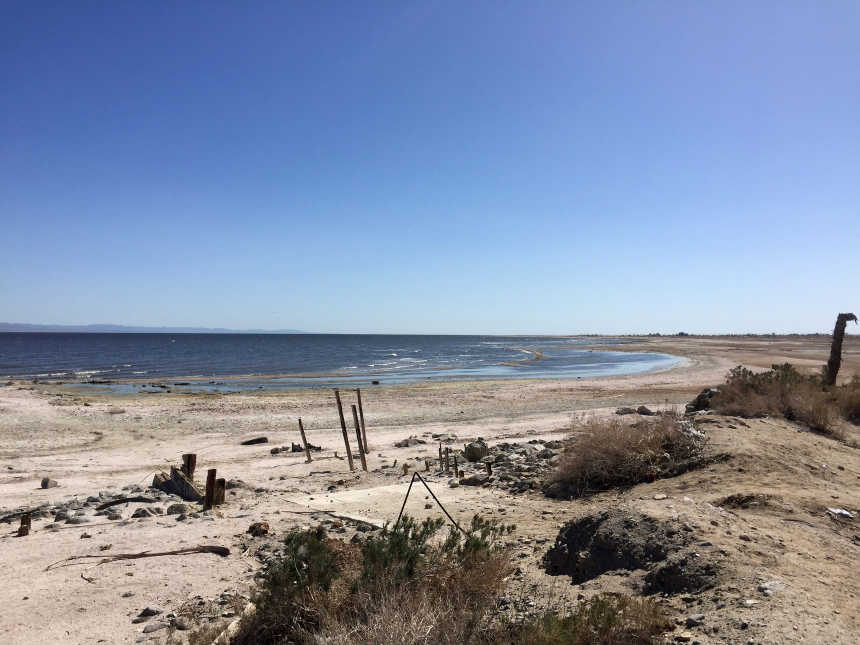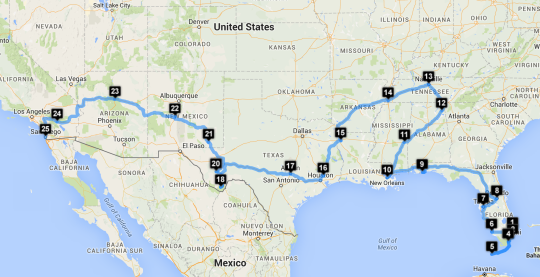 I've made it to the other side of the country!